It won't be an exaggeration to say that gambling addiction – also referred to as "ludomania" – is the plague of our times. If you've never heard about it, consider yourself lucky but stay on your guard. Ludomania is no joke. It's a dangerous situation when a casino enthusiast develops an unhealthy obsession with gambling.
How to avoid ludomania: Clever tips for pokie lovers
Despite its scary consequences, gambling addiction can be easily avoided. By sticking with the principles of responsible gambling, you have all chances to keep the addiction at bay. Online casinos and gambling news sites are crammed with information on how to spot and tackle problem gambling. Let's sum up those guidelines in a few bullet points:
Choose a safe and trusted online casino. This rule is the cornerstone of enjoyable online gambling in general. There is an alarmingly big number of rogue websites that refuse to pay out winnings to players, sell user data to third parties, and engage in other shade and downright illegal practices. At the same time, there is no lack of reputable sites where you can play amazing pokies and other top-rated casino games. For example, here: https://www.casinonic.com/en-AU/games/slots.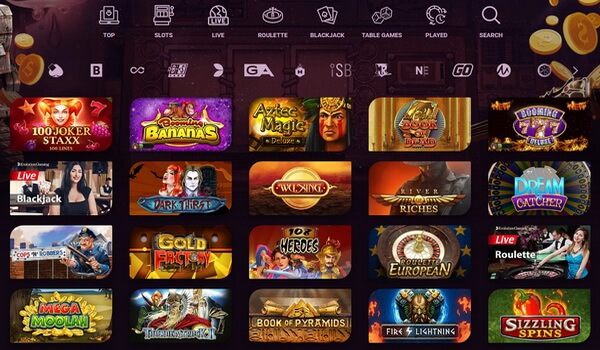 If you're playing online pokies for real money, draw the 'red lines" which are not to be crossed. One such red line is called "Stop Loss". It's the maximum amount of money that you can afford to lose in a play session. Once your losses reach this limit, you must call it quits and leave the casino website. Also, it might be a good idea to do the same for winnings. Once your winnings hit the predetermined amount (Stop Win), close the casino tab in your browser. Stop Loss and Stop Win both help you keep the situation under control.
Before starting your play session, decide how long you're going to play. A comfortable playtime varies from person to person. Anyway, try not to go over 2 hours per day. If you tend to play longer, you should be concerned.
Take breaks from gambling every 20 minutes or so. Making brief stops is crucial when playing pokies. Otherwise, you risk losing all ties with reality. A surefire way to avoid that is to set an alarm clock. Once the alarm goes off, you need to get up from your computer (or put down your smartphone) and go for a short walk, make yourself a cup of tea, talk with someone, etc. Do anything to distract yourself and take your mind off gambling.
Fight the desire to recoup your losses. By doing so, you're only going to make things worse. If you hit a losing streak, you need to find the strength to quit before the game depletes your bankroll.
Pokies are the most dangerous type of casino games for people prone to developing a gambling addiction. With their spinning reels, colored symbols, and vibrant animations, they create the false illusion of a never-ending party. As a result, you get absorbed into the game so much that you forget about the world around you.
How to overcome gambling addiction
Ludomania is a serious psychological disorder that rarely goes away on its own. Moreover, a person experiencing a gambling problem almost never realizes that. It's very uncommon that a gambler comes to a therapist on their own and says, "I feel like my gambling hobby has gone too far." Most of the time, it's the gambler's family and friends who ring the alarm and encourage the addicted person to go to therapy or check into a clinic. An important thing to understand here is that a person can't fight ludomania alone. They need professional assistance. Along with therapy sessions, they might even need to take medicine. There is nothing to worry about, though. Once the gambling addict lands in good hands, they're most likely to get well soon enough.
Final words
Don't let your fear of ludomania ruin the pleasure of gambling for you. If you gamble responsibly, you have nothing to worry about! If you're looking for a trustworthy online casino with a decent selection of pokies, blackjack, roulette, etc., look no further! Casinonic is a top-ranking online casino that takes good care of Australian gamblers.