Singer and rapper Aaron Carter died at age 32. Carter's cause of death is still unknown, but it seems possible that he may have died from complications related to a chronic hiatal hernia condition.
Aaron Carter, a former child star and younger brother of Backstreet Boys member Nick Carter died on Saturday, November 5th, 2022. "It is with deepest regret," the musician's rep said in a statement, "to report Aaron Carter was found unresponsive this a.m. in his home in Palmdale, CA."
BREAKING: Singer Aaron Carter has died at the age of 34, a source close to the family tells @NBCNews. https://t.co/0Vqp9wQ3p1 pic.twitter.com/sBraootsHl

— NBC News (@NBCNews) November 5, 2022
Aaron Carter's cause of death has not been revealed yet
TMZ said Carter died and was found in his bathtub at his home in Lancaster, California, on Saturday morning. Representatives of his team confirmed his death, PA reported.
"Right now it's a really bad time, we're trying to figure out what happened and what the cause of it was," they said.
TMZ likewise revealed Los Angeles County police showed up at the scene at around 11:00 local time (18:00 GMT) subsequent to getting a report of a drowning.
Carter's career had been a banger
Carter was born on Dec. 7, 1987, in Florida. He began performing early on, opening for the Backstreet Boys, Nick's band, on their 1997 visit.
He delivered his self-named debut collection, which sold a million copies, that very year, not long from now before he turned 10 years of age. He proceeded to open for Britney Spears.
The pre-high schooler heartbreaker turned into a regular on Nickelodeon and a visitor featured on Disney Channel.
At the peak of his popularity in the mid-2000s, Carter was in a notorious circle of drama between teen sensations Hilary Duff and Lindsay Lohan. He broadly showed up on Duff's famous Disney show, "Lizzie McGuire," playing himself and giving the central protagonist her most memorable kiss. Here's the message from Hilary Duff on his death.
Carter had been ill for a while
Carter had been ill for a long time. First, he announced had been diagnosed with a hiatal hernia in 2019. He was also suffering from reflux, ulcers and stomach pain, and heartburn. The singer admitted to having indigestion and bloating caused by his severe allergies to dairy products.
He was actually diagnosed with a hiatal hernia in 2010 but didn't seek medical attention until 2015. Because he thought there was nothing wrong with him. Or rather, his doctor told him there wasn't anything wrong with him either!
When his condition worsened, he went to the doctor numerous times, who seemed unable to confirm what was wrong with him or give any kind of diagnosis or treatment plan.
We are shocked and saddened about the sudden passing of Aaron Carter. Sending prayers to the Carter family. Rest in peace, Aaron ❤️ pic.twitter.com/rDUcE4i8Iy

— New Kids on the Block (@NKOTB) November 5, 2022
He has been sick for a long time—years, even—and this condition likely stems from his eating habits as well as other health problems he may have had over time.
His condition is not rare at all, and many people live normally with the disorder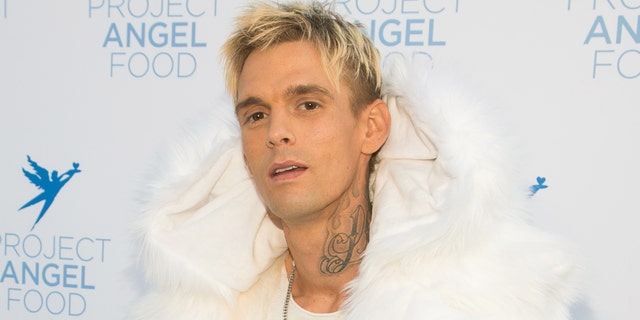 Hiatal hernia is a condition where the stomach muscles become too narrow and the diaphragm becomes compressed.
It's caused by a hole in your digestive tract that causes gas to escape more easily than normal. Giving rise to bloating and pain in the abdomen.
The condition is not rare at all, and many people live normal, healthy lives with the disorder.
The lesson we learned is that: Aaron Carter's death may be a wake-up call for some parents to get their kids tested for this blood disorder. The bad news: there's no cure yet — but they can treat it with medication.
Aaron Carter knew that his chronic condition might be his cause of death
It's been a long road to recovery for Carter, who was first diagnosed with acid reflux in 2008. He said he had suffered from the condition since he was a child but it wasn't until after he became famous. His doctors realized something more serious was going on inside him — the hiatal hernia.
Carter announced that he would take time off because of his condition, but it didn't last long. He made a comeback in 2019 and released a new single, "Coming Home"
Conclusion
During an interview with the podcast No Jumper that was presented on YouTube this month, Carter said he was appreciative of his success and stayed confident about the future. However, he wasn't worried about accomplishing further fame.
"I enjoyed all of that, and I'm back to do that — that's what I'm back to do," Carter said about focusing again on his music.
Aaron Carter died at a very young age. He clearly had his battles that continued till his passing.
Spiel Times' heart goes out to his son, family, and his loved ones.
---
Also Read: One Piece film Rocks: God Valley – What we know so far
That's it then folks! make sure to share, and subscribe to our push notifications. Also keep yourself connected to our world of Gaming, News, Cinema, and Anime! You can also follow us on Twitter @spieltimes for the latest PS5 restock and drop. Stay Safe and Happy Gaming!