BioWare's passion project and upcoming title Anthem is getting a dedicated livestream on November 29th. Producer Michael Gamble announced the livestream earlier today but didn't hint on what to expect from it.
Michael, Producer on Anthem, who has also been a part of many Mass Effect projects, tweeted –
We are streaming on Thursday the 29th!! I'll let you know soon what we're going to be showing. https://t.co/vdv4XNWeaH

— Michael Gamble (@GambleMike) November 24, 2018
The mentioned tweet was a follow-up correction to BioWare Global Community Lead Andrew Johnson's mistake on Anthem's Twitch page.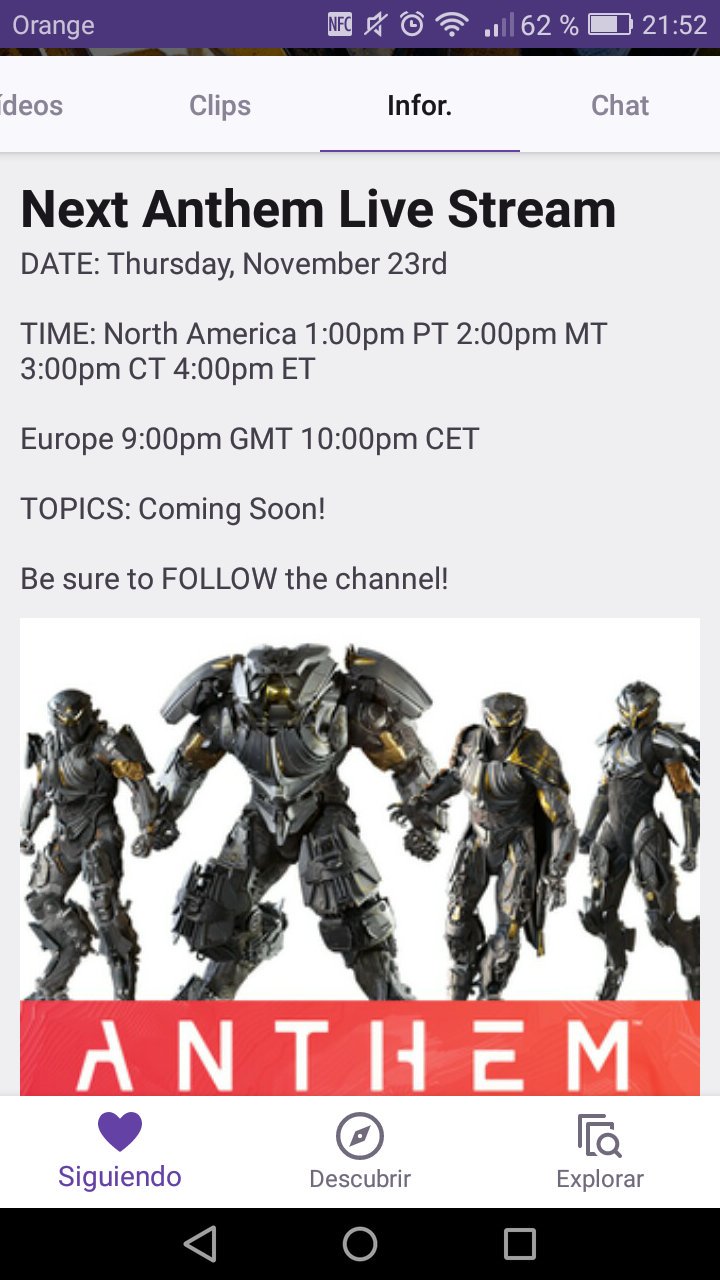 The timings for the livestream are 2:30 AM (November 30th) IST, 1 PM PDT, 3 PM CDT, 4 PM EDT, 9 PM UTC.
Michael is yet to detail the contents of the livestream and we'll update you when he does. Major speculations revolve around ability/skill showcase, character creation, more details on the map and social areas.
The environment in Anthem is absolutely gorgeous and we'd be intrigued to see more of it. Additionally, the livestream highlighting key components of the storyline would be interesting to watch.
Anthem is set to release on 22nd Feb' 2019 for PC, PS4 and Xbox One.
Make sure you subscribe to our push-notifications and never miss an update on Anthem. Until next time, Happy Gaming!