Ed Sheeran's final mathematical album is set to drop on May 5, 2023, titled "–" (Subtract). He is finally ending his mathematic-titled albums with this release, detailing his personal journey through "fear, depression, and anxiety." And also reveals that he is prepared to unlock and reveal the depths of his soul through the upcoming music.
Subtract. 05.05.2023. Pre-order now: https://t.co/W2vnTwszLX

📸 @annieleibovitz pic.twitter.com/33La8ZPBxh

— Ed Sheeran HQ (@edsheeran) March 1, 2023
Why is it Ed Sheeran's Final Mathematical Album?
Aaron Dessner of The National produced and co-wrote the album. This album comes after Ed Sheeran's most recent release, "F64," which was made available on January 19th. That release was a tribute to Ed's late friend and SBTV founder, Jamal Edwards, who passed away last year at the age of 31.
As mentioned earlier, this album will deeply dive into Sheeran's personal journey of coping with "fear, depression, and anxiety" during the past year. The reason behind this is that he says:
"I had been working on Subtract for a decade, trying to sculpt the perfect acoustic album, writing and recording hundreds of songs with a clear vision of what I thought it should be," 
"Then at the start of 2022, a series of events changed my life, my mental health, and ultimately the way I viewed music and art." -he wrote in a letter addressed to his fans (the tweet above)
Sheeran's wife was pregnant while diagnosed with a tumor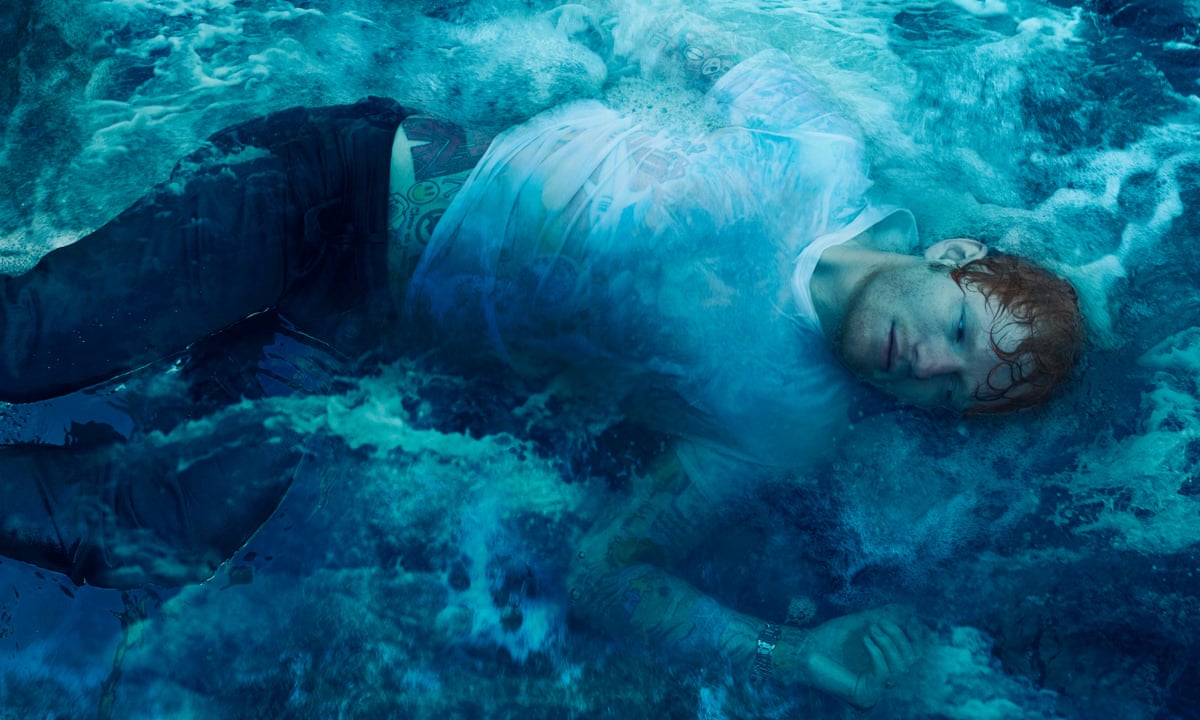 Last year, his wife Cherry Seaborn was diagnosed with a tumor "with no route to treatment" until after their baby's birth last year. And also that one of his dearest friends Janmal Edwards had died tragically, all within a month.
He also says that he finds himself standing in court defending his integrity and career as a songwriter. He was spiraling through fear, depression, and anxiety.
In order to get through those experiences, Sheeran used songwriting as a form of therapy and a way to process and make sense of his emotions.
And in just over a week, he replaced a decade's worth of work with his deepest darkest thoughts. I think by this time, we all can sense a masterpiece coming.
This album is more about his adult life
Sheeran says, he didn't really feel like putting a body of work into the world that didn't accurately represent which point he's in life right now. "This album is purely that. It's opening the trapdoor into my soul."
While ending the note by saying: "For the first time I'm not trying to craft an album people will like, I'm merely putting something out that's honest and true to where I am in my adult life."
Subtract Album songs and other releases
Aaron Dessner, the producer, was initially introduced to Sheeran through their mutual friend Taylor Swift. Over the span of a month, Aaron and Sheeran collaborated on 30 songs and eventually selected 14 tracks for the final release. The songs are:
Boat
Salt Water
Eyes Closed
Life Goes On
Dusty
End Of Youth
Colourblind
Curtains
Borderline
Spark
Vega
Sycamore
No Strings
The Hills of Aberfeldy
"Subtract" will mark the final album in Ed Sheeran's series of math-themed album titles. His first album, released in 2011, was titled "+". This was followed by "x" in 2014 and "÷" in 2017.
He took a break to release a collaborated album named "No. 6 Collaborations Project" in 2019, before returning to the math-themed titles with the release of "= " in 2021.
Conclusion
According to some sources, we've got to see some seeming lyrics, such as: "The waves won't break my boat." Sheeran also posted a video on Twitter on Monday depicting a wave washing away one of the "equals" sign lines. Leaving behind a subtraction symbol. He added the caption "Getting excited now?"
Are you looking forward to Sheeran's Subtract album? Let us know in the comments down below.
---
Also Read: Uncharted 5: Is Cassie Drake the Next Main Character? Speculations and Rumors
Make sure you share, subscribe to our push notifications, and never miss an update from the world of video games, cinema, and sports. You can also follow us on Twitter @spieltimes for the latest PS5 restock and drop. Stay Safe and Happy Gaming!