Earlier in November 2022, the Pokemon Center teased that the Pikachu and Gengar Squishmallow plush toys would be available soon. And now we do know the price and that the release date is November 22, 2022. Both of these Pokemon Squishmallows are live on their site. The price for both Gengar and Pikachu Squishmallow is $29.99 each.
The Pokémon Squishmallow collaboration is on sale in the US as of Tuesday. But sadly, by the time you are reading this, both the Squishmallows have sold out on the Pokemon Center website.
The only thing better than Squishmallows… is more Squishmallows.

Pikachu and Gengar Squishmallows are now available at the #PokemonCenter – with more to come in 2023!

💕 https://t.co/rSjt2ztFv2 pic.twitter.com/w01P7HRmiJ

— Pokémon (@Pokemon) November 22, 2022
Where to buy Pokemon Squishmallows?
Squishmallows are soft and squishy plushes, that you can't stop squeezing. The company itself claims that they are "the softest, cutest, cuddliest plush around." Currently, the only way to buy the Pikachu and Gengar Pokemon Squishmallows is through the official Pokemon Center Website.
During the time of publication, both of the Squishmallows are unfortunately sold out. With no indication of when more of these will be available to purchase.
More details on the Squishmallows
The announcement also revealed additional details about the characters. Each one is 12 inches tall. They also both have a Poke Ball weaved on their backs. The estimated delivery time is considered to be five to nine days.
| | |
| --- | --- |
| Item Dimensions | 10 x 10 x 12 IN |
| Country Of Origin | Made in China |
| Materials | 100% polyester |
| Care Instructions | Hand wash, then air dry. |
| Item Weight | 1.6 LB |
Special offers in Pokemon Center during holidays
There are special offers as a result at the Pokemon Center store for these special holidays.
First, there will be free shipping for orders over $20. Since both the Pikachu and Gengar Squishmallow are each over $29.99, they are eligible.
There is also a free Pikachu Pokemon Winter Wonders flat brass ornament offer going on. If you make a qualifying purchase, the item will be automatically added to yours. NOTE: It is only for orders shipping to the US.
It's not just Pikachu! Here's Wave 1 of our Pokémon Squishmallows! pic.twitter.com/vIP3BCekQr

— Aaron Margolin (@Aaron_Margolin) July 21, 2022
Will there be any new Pokemon Squishmallows?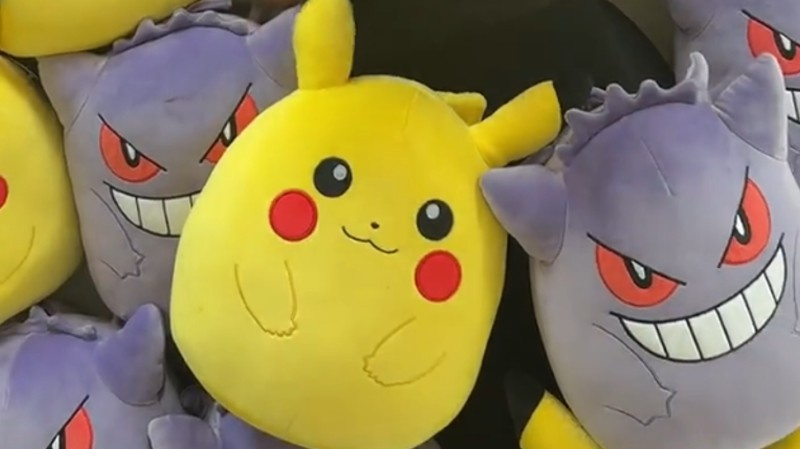 Besides Pikachu and Gengar being available for now, the site revealed that Snorlax will be purchasable next year in a second series.
A tweet from the official

Pokemon Twitter page

confirmed that more squishmallows would be dropping sometime in 2023. Meaning more fan-favorite Pokemon will come in hand in the form of Squishmallow.
There are a lot of potential options for the future of Pokémon Squishmallows. Considering that most Pokémon can squeeze into the typical shape of the other Squishmallows that are available.
Why is it a Gengar squishmallow and not any other pokemon?
Pikachu's presence in squishmallow is totally understandable. As it is considered to be the main mascot for the Pokémon franchise and is beloved all over the world. But why Gengar?
Well, the presence of Gengar couldn't be more surprising, as it's one of the ever-popular original 151 Pokémon. The most probable explanation for Gengar is that Gengar is the U.S.' most popular Pokémon.
Beating the likes of Pikachu, Charizard, and Lucario. Gengar was also recently on Ash's championship team in the Pokémon anime, as Ash defeated Leon in an epic battle.
The attention is detail is amazing on both the soft toys, specifically Gengar's. The spike on its back looks perfect what's more, the mark smile simply makes this devilish Ghost-type Pokémon look even cuter.
Conclusion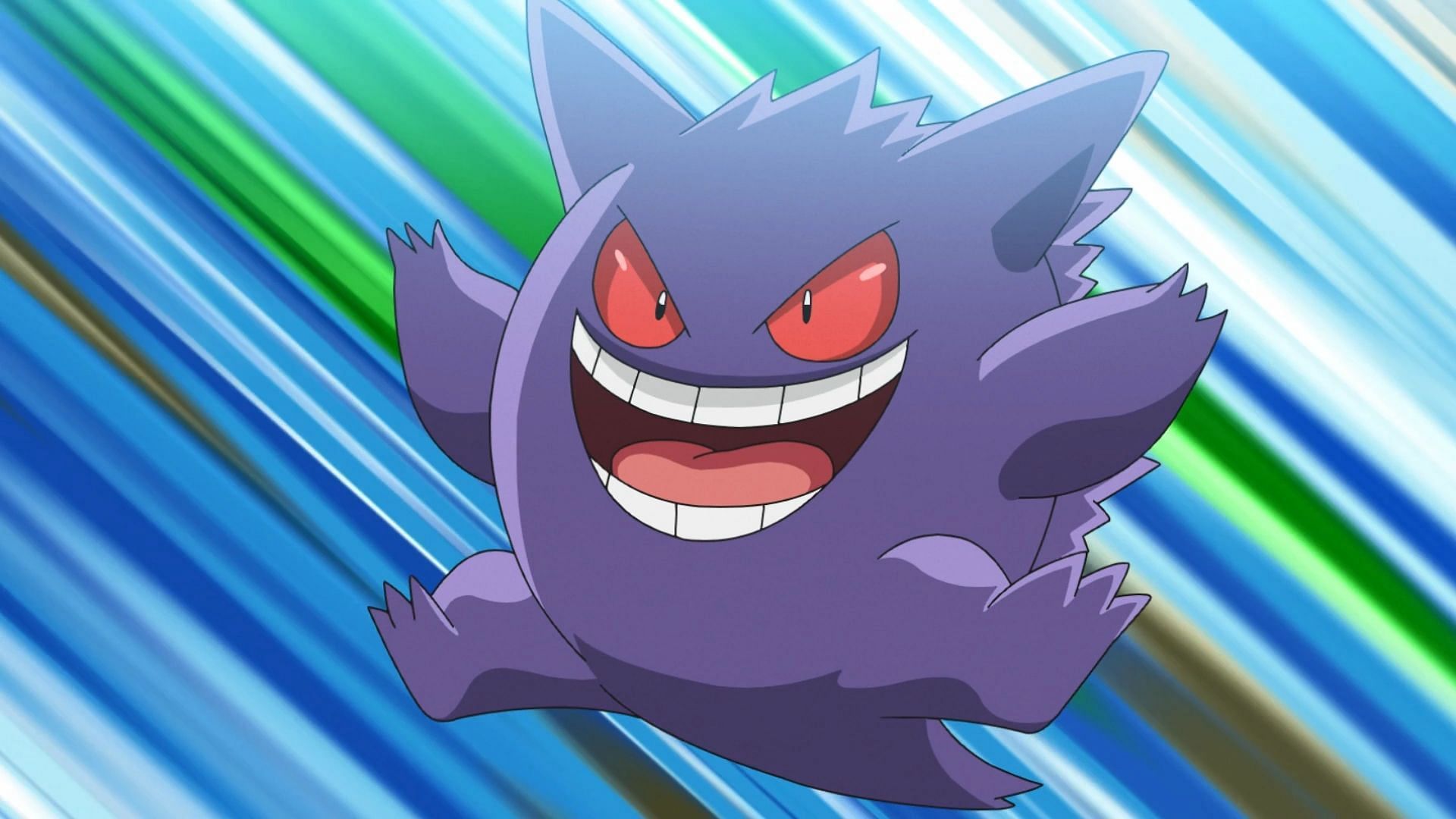 While nothing is permanent, the demand to restock the Pikachu and Gengar squishmallows is high enough that it would be a disgrace not to.
The Pokémon Company and Jazwares first teased the new toys at San Diego Comic-Con. And this collaboration was announced back in July, giving the fans of the franchise something new and adorable to display and collect.
For more updates on Pokemon Squishmallows the new Pokemon: Scarlet and Violet game, make sure to keep an eye out on Spiel Times.
---
Also Read: Pokemon: Scarlet and Violet – Tier List
Make sure you share, subscribe to our push notifications, and never miss an update from the world of video games, cinema, and sports. You can also follow us on Twitter @spieltimes for the latest PS5 restock and drop. Stay Safe and Happy Gaming!