Naya Sport, Naye Superstars
DAY 1 Coverage: Click Here
The ship of U Cypher, the upcoming esports league – planned and smartly packed for National Television – is reaching the shores. With the best of Indian esport teams and players battling against each other, U Cypher is sure to cause some great noise and create a change in the history of Indian television. (Forget Gamesbond for the sake of this article, please? Thank you!)
The show was first announced in early 2017 with telecast plans for April of the same year, but due to unknown reasons, it got postponed to January 2018. I like to call it a 'show', rather than a 'league' for certain reasons. We'll discuss them later in this article. And January is here! In fact, we have the dates and timings for the show already!
When is the show starting?
U Cypher's Facebook page recently updated their cover photo with the details of the show timing and premiere date. The league will broadcast on MTV, daily at 10 PM, starting from 19th of this month. The cover also added a hard-to-digest line that claimed U Cypher is "India's first multi-platform multi-game esports championship". Umm, I. Don't. Think. So.
Backstory
Ronnie Screwvala, founder of UTV Group has proved to be a youth-connecting entrepreneur of this generation. U Cypher is a part of the U Sports entity. An entity that is known for the Pro Kabaddi League team U Mumba, U Dream Football and U Moto. Screwvala felt the necessity of proper esports initiatives in the country, that'd benefit a) the community and b) his company. The first generation media and entertainment entrepreneur has reportedly invested over Rs. 100 crore on the upcoming show.
In an interview with ET, Screwvala described how esports fits very well in the DNA of his venture – U Sports. He and his team wanted something out of the box that'd create some impact. After investing in Pro Kabaddi League, Screwvala locked his target and centralised his focus on esports. He also mentioned how esports culture did not develop in India unlike first-grade countries like the US or Korea, as there was not enough bandwidth for PC gaming back then, with console prices being too high.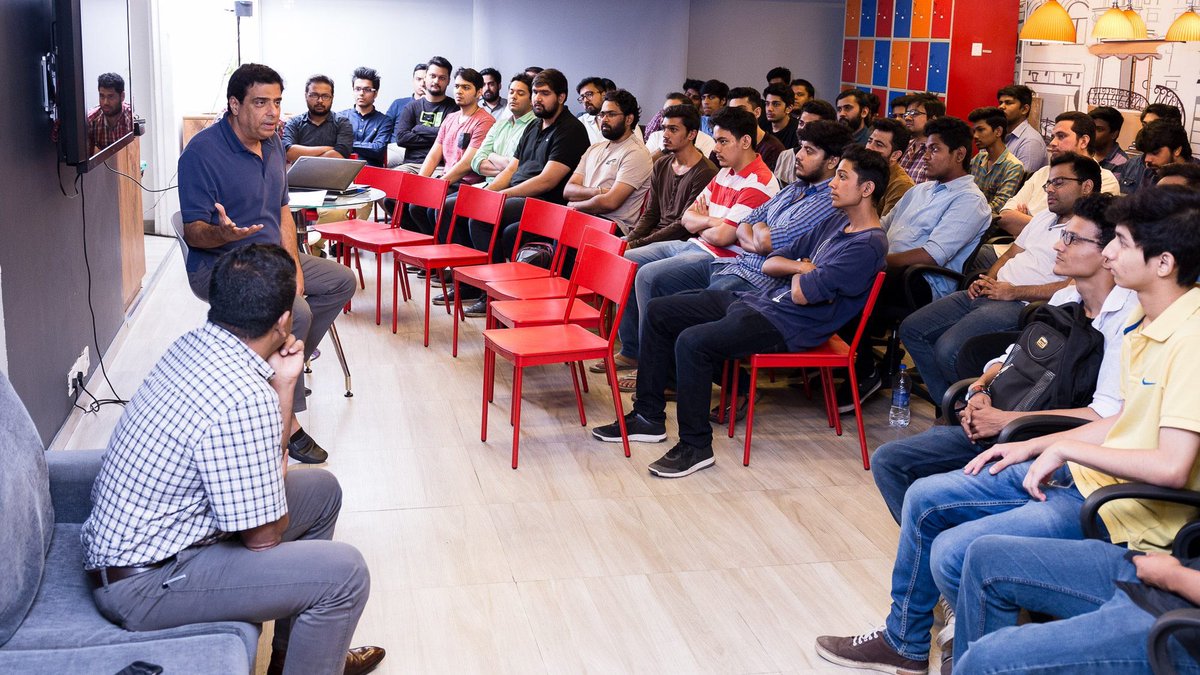 Seasons, Games and Selection of Real Cricket 17
Early articles about U Cypher speaks mostly of its May debut, but now as we know the show is kickstarting from 19th of this month, let's change the course a bit. As reported by major media websites, the show will have 2 seasons every year.
The show will revolve around 6 veteran teams with a total of 14 players in each team. 6 for Dota 2, 6 for CS:GO, 1 for Tekken 7 and 1 for Real Cricket 17. Well, that's my presumptuous breakdown. I might be totally wrong, or I might be totally correct. We'll find out soon.
Well, one can totally understand why Dota 2, CS:GO, or even Tekken was chosen. But Real Cricket 17? Seriously? They could have gone for Clash Royale, or Hearthstone instead. But. Here are some possible reasons why, I think, they might have gone for Real Cricket 17 –
1. Cricket. In India, no other sport is as large as Cricket. People are crazy about it! Whether or not they understand the sport, people surely know when to chant "India… India!" and cheer for their favourite players. Real Cricket 17 might have been lucky for the same reason.
2. Partnership. Nautilus Mobile, the studio behind Real Cricket 17 is a Pune-based studio. An Indian game. U Cypher might have wanted to sprinkle a bit of Indian taste, and Real Cricket 17 seemed to be ruling the charts. (Sad thing, Teen Patti couldn't make it)
3. Just a wrong decision. Well, I don't think the production team would throw away just like that. There might have been great discussions about the selection of RC17. But, sometimes people do take great wrong decisions. Was it a bad decision? Who knows? I guess I'll ask Ronnie sir for an interview just to discuss Real Cricket 17 and its inclusion in the show.
Why call it a "show" and not a "league"
The first season will be 45 days long and that's still not confirmed yet. The shoots are done, the league is over and the winners have been crowned. Yes. U Cypher is not going to be live. The entire league has already been produced, recorded and 'smartly packed' for television. Well, nothing has been disclosed about the content of the show, so it is still good to go. I personally have no problems 'not' watching it live as the entire country would watch the same stuff as I will.
"We want to increase the popularity and get more people to watch eSports. If we do a live telecast, it will be difficult to get nongamers. Therefore, we have decided to package it smartly, we know the art of storytelling, which will make for a good programming too," said Screwvala defending his decision.
Supratik Sen, CEO at U Sports described how they've tracked over 1,600 teams, got it down to 100, selected 16 and created the best 10 teams suitable for the league. "We have got best of gamers and best of games. These players are from the top Indian professional teams", Supratik said.
U Cypher has partnered with Valve for the official use of Dota 2 and CS:GO, and video game streaming platforms YouTube Gaming and Twitch for their online broadcast of the show. At least you'll see the 'Live' button there.
Teams, Prize Pool, Players
Players are fighting over a prize pool of Rs. 51 lakhs. Yes, 51 lakhs! That's considerably more than most e-sports tournaments of the past. But then again, what were we expecting, considering that this is going to be streamlined for both television as well as online, through streaming services like Youtube Gaming and Twitch?
The best part is that famous players such as Counter Strike Pro Ankit Panth (Team Brutality) and others who are part of various professional teams will play against their own teammates since new teams were formed just for this league.
The gamers have been divided into six teams for the league —
The 6 teams are –
Marksmen led by Ankit 'V3nom' Panth
Yodhas led by Pranay 'Wuzz' Bhatia
Akramaks led by Akshay 'Kappa' Sinkar
Sherdils led by Ritesh 'Ritz' Shah
Yakshas led by Vivek 'Acrid' Gore
Crusaders led by Atul 'Remstar' Singh
Most of the players for the first season are from Mumbai, but that isn't going to be a problem – as the league expands, and future seasons sees an increasing amount of viewers in the country starting as more people take out each other in popular video games like CS:GO and DOTA 2.
Teams won't be sold in the first two seasons. From the third season on, teams will be up for sale. Looks like the IPL of video games is about to begin!
League is On Television! And ……..Elsewhere Too?
Screwvala's company USports, the organiser of the league, has signed telecast rights deal with youth channel MTV, which will air the tournament in a one-hour daily format.
The company has also tied up with digital platforms like Youtube, Youtube Gaming and the largest eSports platform with over 45 million monthly users, Twitch.
"We are following a multiplatform approach. We want to build an audience first. Once the league is established, then only we will sell teams," Screwvala describes. Going forward, the company also wants to create a subscription model for UCypher, he added. While this does sound quite ambitious, it can very well prove to be the boost Indian e-sports scene truly needed to bring itself in line with global standards of e-sports.
The show will be hosted by the young and talented MTV VJs Ayesha Adlakha and Varun Sood. Go check out their Instagram profiles for some cool backstage photos.
Why wasn't there such an e-sports scene in the country earlier?
The primary cause of the lack of a proper e-sports scene in the country was the stiff mental opposition to its existence, thanks to a lack of awareness and a "Log Kya Kahenge?" attitude. In a third-world country, parents expect their kids to study and get a job, don't they? Gaming is detrimental to this predetermined fate! Think of the future generations, what will happen to them! It's only recently when success stories like Ankit 'V3nom' Panth, the captain of Team Brutality (one of the biggest teams in India) have surfaced, that people have started doubting their previous beliefs.
The entry of guys like Ronnie will perhaps also help it to grow on TV," Rao said. Well, with the sort of monetary investment involved here, as well as the systematic way in which the games are to broadcast online as well as on television, an average Indian gamer's dream of seeing the games on the big screens might as well come true.
Thanks to Economic Times, Talk Esport, Team Brutality and T2Online. And my new friend, Mr. Arkadyuti Banerjee. Without them, this article wouldn't have been possible. Go check 'em out. What do you think about the show? Watching it with your family? Let us know in the comments below.
Make sure to subscribe to our push-notifications and never miss anything important related to U Cypher. Until next time, Happy Gaming!