Jinpachi Ego's Blue Lock aims to create the 'world's most egoist and greatest striker'. Pitting 300 promising, young strikers against one another in a jail-like situation is very suggestive of Squid Games. And we have tried to gather around the Top 5 Strongest Strikers in Blue Lock Anime.
Though all strikers are exceptional so far in the Neo Egoist arc, there are some strikers who have the edge over their fellow competitors.
NOTE: The following characters are only taken from the anime episodes released so far (7 Episodes). 
5. Shoei Baro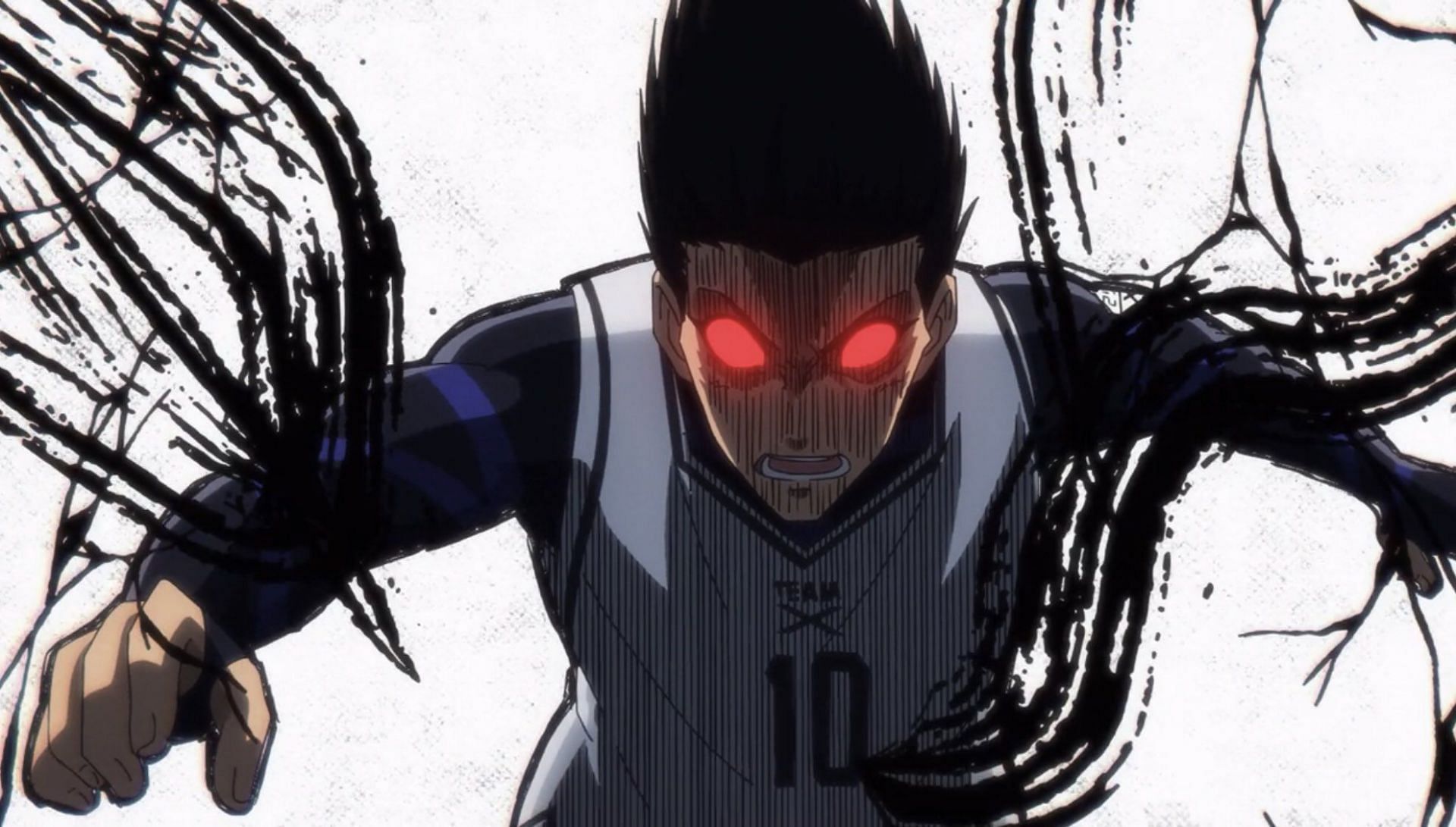 In our list of the Top 5 strongest strikers in Blue Lock anime, I introduce to you, Shoei Baro. Baro is the strongest player on Team X. He is the epitome of dominance and egoism as he pounds Team Z in their first match with complete control over his team.
His interactivity is possession-centered and he will go through a lot of hardship to grab the ball back from his enemies. Both by nature and technique, his game is extremely individualistic.
4. Hyoma Chigiri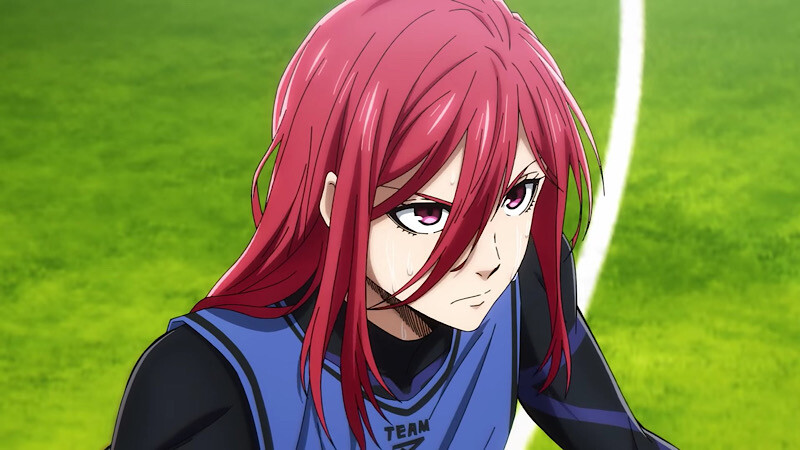 Hyoma Chigiri had to move from his past and prove himself at Blue Lock, which he did in Episode 7. Everyone considered Chigiri a soccer prodigy before he got sidelined after a leg injury. He wanted to give a last chance to himself to get back on track, playing his favorite sport again in Blue Lock. And with the help of Isagi's fighting spirit, he managed to recover his 'ego' again.
When it comes to speed, nobody can beat Team Z's Chigiri. He is arguably, Blue Lock's speediest player.
He can tear through wings at a tremendous speed and can find the ball regardless of whether he sends the ball a whopping 50 meters ahead of him.
3. Sae Itoshi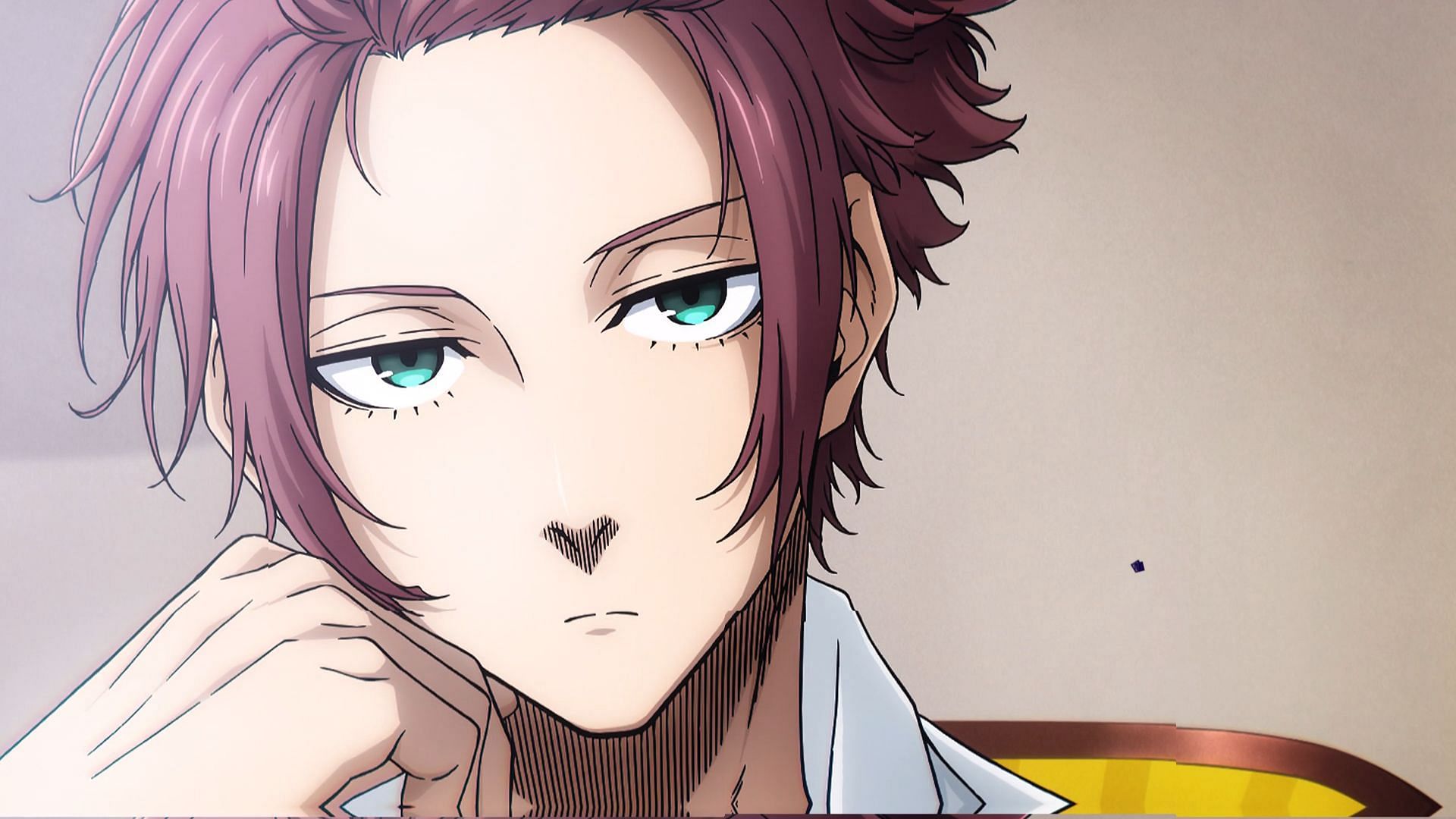 As of the release of this article, the Blue Lock anime series has not introduced a lot of professional players. One of the first pros that fans got introduced to was Sae Itoshi, one of Japan's prodigies, and a player of the Real Madrid Youth team.
Everyone in Japan seems to respect and admire the red-haired boy for his achievements. We have not seen him play in the anime yet.
Still, it is fair to assume that he could potentially be the best player in Japan in the series so far, as proven by his position in the Real Madrid team.
2. Meguru Bachira
Don't get tricked by Meguru Bachira's amicable attitude, because this player has a monster inside him. An egoistic striker with amazing dribbling and passing abilities. His playstyle is just as unusual as his personality.
Even though he does claim that he has a "monster" inside him, due to the childhood trauma that motivates him during games.
His playstyle relies on tricking his opponents with spontaneous dribbling, making it impossible for the typical player to take the ball from him.
This a very fun take on our list of Top 5 strongest strikers in Blue Lock anime. More of his skills are yet to be revealed in the anime.
1. Yoichi Isagi
The protagonist of the series, the underdog, No. 1 in our list of Top 5 strongest strikers in Blue Lock, Yoichi Isagi. Isagi might seem like an average player who doesn't score much. But he has, quite possibly the best weapon in soccer, called, spatial awareness. Allowing him to predict the exact position of the ball, having a full POV of the field.
Even outdoing Bachira's insane dribbling skills or Baro's unpredictable gameplay. His ability also allows him to know exactly where his opponent's blind spots are and how to exploit them.
He always draws inspiration from his teammates and his opponents to learn to play better and better. Anime watchers are eagerly waiting for the next episode to watch him back playing.
Conclusion
More exciting characters are yet to be revealed in the anime and we can't wait for it. You can watch all the episodes aired till now on Crunchyroll and Netflix. Alright then, which one is your favorite striker in the Blue Lock anime so far? Comment down below!
Crunchyroll depicts the story of Blue Lock as:
"Japan's desire for World Cup glory leads the Japanese Football Association to launch a new rigorous training program to find the national team's next striker. Three hundred high school players are pitted against each other for the position, but only one will come out on top. Who among them will be the striker to usher in a new era of Japanese soccer?"
---
Also Read: Liar Liar Anime: Teaser trailer + What we know so far
That's it then folks! make sure to share, and subscribe to our push notifications. Also keep yourself connected to our world of Gaming, News, Cinema, and Anime! You can also follow us on Twitter @spieltimes for the latest PS5 restock and drop. Stay Safe and Happy Gaming!