Wo Long: Fallen Dynasty is the latest Soulslike title that provides an immersive experience inside a world of ancient Chinese mythology. It includes different elements of action, adventure, and RPG gameplay, offering a unique experience. After the Fallen Dynasty demo, the final version was released on March 3, 2023, and has since captured the hearts of players worldwide.
With an immersive storyline, epic battles, and stunning visuals, the new release boasts one of the most intense experiences. Although it is mostly linear, as the players are set to collect flags scattered throughout the Wo Long: Fallen Dynasty map, the gameplay might be overwhelming for beginners to navigate, especially when leveling up and mastering combat.
However, progressing through different stages can be quicker with the right tips and strategies. In this guide, we'll shed light on five essential pieces of information to help you get started.
---
How to get better at Wo Long: Fallen Dynasty – Tips and strategies explored 
1) Practice on the Training Grounds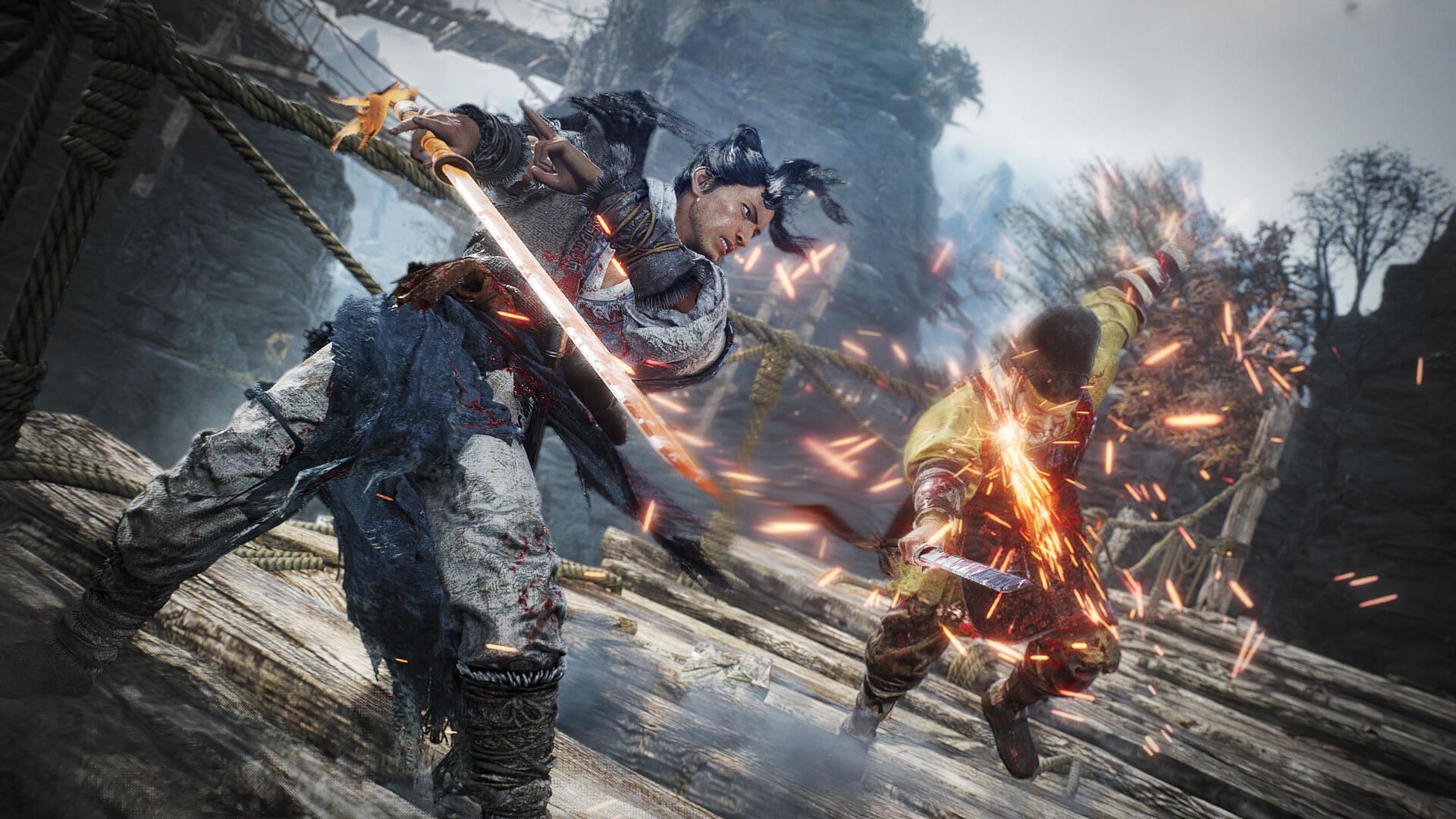 Preparing for a battle is as important as the actual battle itself. The game offers a Training Grounds option just as you are about to start your journey. You can use it to your advantage by honing your skills, such as combat moves, wizard spells, how to use your Divine Beast, and more.
Despite the assumption that training is a waste of time, it proves helpful as you make your way through the game. As many of the Wo Long: Fallen Dynasty players have discovered, you will face a tough boss right at the beginning, which can take a few hours. Hence, using the in-game Training Grounds to your advantage can help you sync better with the controls and aggressively excel in the future.
---
2) Pick a weapon that's not just powerful, but also right 
It's essential in every combat game to have the right weapon. Since Wo Long: Fallen Dynasty offers a wide range of weaponry to choose from, many players get drawn to those with the highest statistics, but it's important to choose the gear that suits your style.
You can keep shuffling your artillery now and then to be ready for any encounter in the dark. The enemies you kill along the way have various weapons to offer, choose what suits your style the best. Along with the item's base stats, each piece has a class and an upgrading level. There will be a lot of loot as you go through the map. As such, go through the different arm choices and choose the one that best fits for your innate playstyle.
---
3) Engage in battles with a High Morale
Wo Long: Fallen Dynasty rewards you through a unique Morale ranking system, which basically relates to how you are ranked up against your opponent. Every time you start, you are given a new Morale rank ranging from 0 to 25. In the title, you go up against opponents that are ranked higher than you and it can prove to be challenging and costly. To increase your tier, use any means to kill every enemy on sight.
Another way to increase your Morale is to strategize your playstyle, where Fortitude always goes above your the former. Increasing it more than your Morale will eventually make the other match it. Since the demo came out, players have also figured that they can increase their Fortitude by planting marker flags they find in a mission. Remember that this value resets at the beginning of every new gaming session.
---
4) Don't be scared of dying in battles
Birth and death are the inevitability of life and the same is in Fallen Dynasty's gameplay. As you come across tougher opponents, it's more than likely that you will be on the losing end more often than you would like to be, but it's completely fine. Wo Long is less punishing than other games you might have across where a loss can mean it's over for you.
The gameplay is such that you should be easily able to get through for the most part, except for the ones where you meet tougher bosses that are beyond your ability to go against. Even if, in the beginning, your opponents gradually gather more Morale points by killing you, you will later see them collecting very minimal points after you have died more than a few times.
When you reach this point, you can strike the enemy with all you've got and for as many times as it takes you to get the better hand.
---
5) Let your aggression lead the way
As they say, sometimes offense is the best way to defend yourself, believing in the phrase Wo Long can be rewarding. When you go on the offensive, you will see that your Spirit meter goes up, exchange standard attacks or deflect the moves thrown at you by your enemy. You will notice your strikes inflicting more damage when you increase your gauge.
On the flip side, if you are on the defensive more often, it will directly impact your Spirit meter, making it difficult for you to take down your opponent. So, you are advised to face your enemy head-on and give them a run for their money.
---
Players were seen excited for the Fallen Dynasty demo. Later, when the full game was released, their enthusiasm was even clearer with the game's popularity rising heaps and bounds. Even though it's just days since its official release, its immersive gameplay and mechanics have already solidified its name throughout the gaming community.
---
So, what are you waiting for? Get ready to embark on an incredible adventure in Wo Long: Fallen Dynasty, the Nintendo Switch release can wait because the thrilling experience starts now!
If you have any questions about the gameplay of Wo Long: Fallen Dynasty, you can share them below. Until then, stay with us here at Spiel Times for more content.
Make sure you share, subscribe to our push notifications, and never miss an update from the world of video games, cinema, and sports. You can also follow us on Twitter @spieltimes for the latest PS5 restock and drop. Stay Safe and Happy Gaming!