The sensational Japanese R&B singer, Fujii Kaze, has brought attention to a global audience thanks to many of his songs going viral on TikTok. Kaze was born in Okayama, Japan, and debuted on January 24, 2020, with the release of "Nan-Nan". And has since released multiple hit singles and albums. Are you struggling to find some good J-POP songs? Don't worry, us and Kaze got you. Here's a list of the Best Songs of Fuji Kaze!
Kaze's lyrics often reflect on the experiences of young people, particularly the challenges and struggles of growing up in modern society. Making him a popular figure among the young gen of active music listeners and even in the Japanese music industry.
When did Fujii Kaze start releasing his covers?
#FujiiKaze The hottest Japanese artist rising globally.
This is from Jan 5th live.
You can catch his full concert on Netflix globally on Mar 10th, don't miss it. (See the thread) pic.twitter.com/PxdsJAPBIs

— Espresso FujiiKaze (account in English) (@FujiiKazeGlobal) February 23, 2023
Fujii Kaze began sharing musical covers on his YouTube channel at the age of 12 and made his official debut in 2019 with the songs "Nan-Nan" and "Moh-Eh-Wa" under the name of Wings.
The debut album Help Ever Hurt Never by Fujii Kaze includes a total of 11 tracks, including his previously released singles "Nan-Nan" and "Moh-Eh-Wa," both of which were re-released.
The album also features the popular Tik-Tok hit "Shinunoga E-Wa," which topped Billboard Japan's Hot Albums Chart.
What makes Fujii Kaze so popular?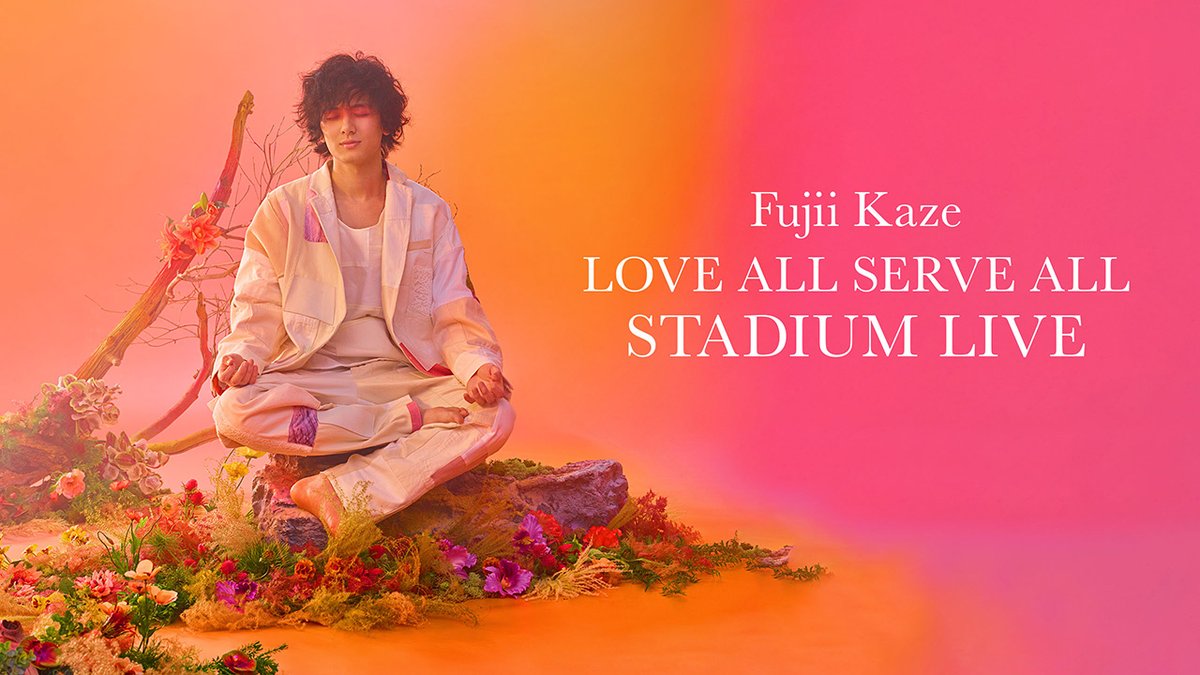 Kaze's combination of catchy music, relatable lyrics, and engaging personality have contributed to his growing popularity in Japan and beyond. Shinunoga E-wa by Fujii Kaze is a prime example.
Other than his music, Fujii Kaze has also gained popularity for his down-to-earth personality and relatable social media presence. He frequently interacts with his fans on Twitter and Instagram, sharing his daily life and thoughts with his followers. Enough with the rants, let's head into the list!
5. Hedemo Ne-yo
In our list of Best Songs of Fujii Kaze, at no. 5 we have Hedemo Ne-yo, a Japanese idiom meaning it doesn't matter. With its high-strung melody, Kaze's music expresses his determination not to let the world around him fill him with anger.
Hedemo Ne-yo was first released as a single in 2020 and then edited for his latest album LOVE ALL SERVE ALL. In the original release, the piercing electric guitar gives the song a hard rock feel.
However, in the LOVE ALL SERVE ALL edit, the song takes on a different feel – if the original is like night, this version is like a day.
4. Damn
As evidenced by his song "Damn," Kaze is not afraid to explore a range of genres. This song showcases his disco-rock side. Who initially gained fame for his jazzy, bluesy voice reminiscent of classic J-pop music.
The song also conveys a message about the importance of self-love. Emphasizing that true happiness lies in not caring about what others think and focusing on oneself.
The lyrics suggest that one should not give a "flying damn" about anything else in the world.
It's a song full of mixing elements of pop, rock, and disco to get the listeners dancing.
3. Kirari
"Kirari" has been remixed by eight different DJs and producers from across Asia. The word "Kirari" translates to "shining" in English and serves as a reminder to appreciate the small things in life that often go unnoticed.
The song's message is to appreciate the small, shining moments in daily life that are often overshadowed by major achievements. And Kaze's enchanting vocals make the song even more addictive.
With contributions from six different producers, "Kirari" offers a diverse range of creative takes that cater to a variety of tastes.
2. Matsuri
"Matsuri" is an upbeat song that celebrates the joy of life, and its music video perfectly captures the song's essence. With its infectious energy, this song serves as a reminder from Fujii Kaze to not take life too seriously and to enjoy every moment as it comes.
Matsuri wants the viewers and listeners to join the singer in creating a colorful festival out of their lives, which is also the meaning of the word.
If this is, as many claims, the direction that J-pop is headed in the future, then I guess we all would love to hitch a ride.
1. Shinunoga E-Wa
Almost everyone has heard of the viral song Shinunoga E-Wa, but only a few know the voice behind the song. The song's popularity propelled Fujii Kaze into global fame, with it being used in numerous celebrity edits across various social media platforms.
The song peaked at number three on the Spotify US Viral 50 charts while remaining in the top 10 and has garnered over 115 million streams on Spotify.
Some people have been sharing videos of themselves singing along to the song, while others have released instrumental covers of "Shinunoga E-Wa" by Fujii Kaze.
"I'd rather die" is the English translation of "Shinunoga E-Wa," a song sung from the perspective of a lover who would choose death over being separated or away from their beloved. Kaze's crisp and husky vocals, layered over an intoxicating melody, can put listeners in a trance-like state, making the song an instant hit.
Conclusion
That is all that you need to know about Fujii Kaze and some of his best songs. Kaze has really mastered the art of delivering something that's chill but never stagnates and provides a groove that's easy to get into.
Which one is your favorite song? Did you enjoy Shinunoga E-Wa by Fujii Kaze? Let us know in the comments down below.
---
Also Read: Why did IG-11 attack Grogu in Mandalorian? Bounty hunter droid backstory explained
Make sure you subscribe to our push notifications. Stay posted and never miss an update from video games, cinema, and sports. Follow us on Twitter @spieltimes for the latest PS5 restock and drop. Until next time, Stay Safe and Happy Gaming!