Naughty Dog's Neil Druckmann said in the latest The Last of Us Part II video series that Ellie's story will be divisive. It clearly means that unlike Part I, The Last of Us Part II features a more polarizing narrative that may split the fanbase.
The Last of Us Part II has drawn quite a lot of negative attention towards itself due to a certain leak that occurred a few weeks ago. The entirety of the plot and some of the gameplay segments had circulated online which seems to have "spoiled" the game for some, and for some, it's a good thing since now they don't have to buy the game.
Neil Druckmann who is the Creative Director for The Last of Us Part II received a lot of hate comments over various social media for the way his direction has taken Ellie's story forward in the highly regarded sequel of 2013's The Last of Us.
Even I received a comment on my Twitter profile stating the following-
Somehow all of this made me even more excited for the game and I'll get to that in a minute. But it made me recall one of the quotes from a book I recently read. It's called "Ways of Seeing" by John Berger. Here goes the quote –
We only see what we look at. To look is an act of choice.
The thing with video games, movies, books, or any piece of an expressive medium is that not all of them can be labeled as art. Some are created for the benefit of its consumer, keeping in mind their likes and dislikes, and what "they" would like.  I usually don't consider such things as an artistic experience, in fact labeling them under art is a disgrace to what art really is.
The real art I believe is mostly divided, because it's backed up by a narcissistic vision of a man or a woman. In the case of The Last of Us Part II, it's most definitely Neil Druckmann.  But I'll get to that later.
When we talk about divisive video games, Hideo Kojima's Death Stranding most probably stands at the very top of this list. Many people hated on the game, calling it a "walking simulator", a boring experience and whatnot.
But what many people failed to notice is that Hideo Kojima is the same man who has created undoubtedly the best open-world stealth game in history (I'm talking about Metal Gear Solid V), which one can clearly see is all about fluid and tactical gameplay.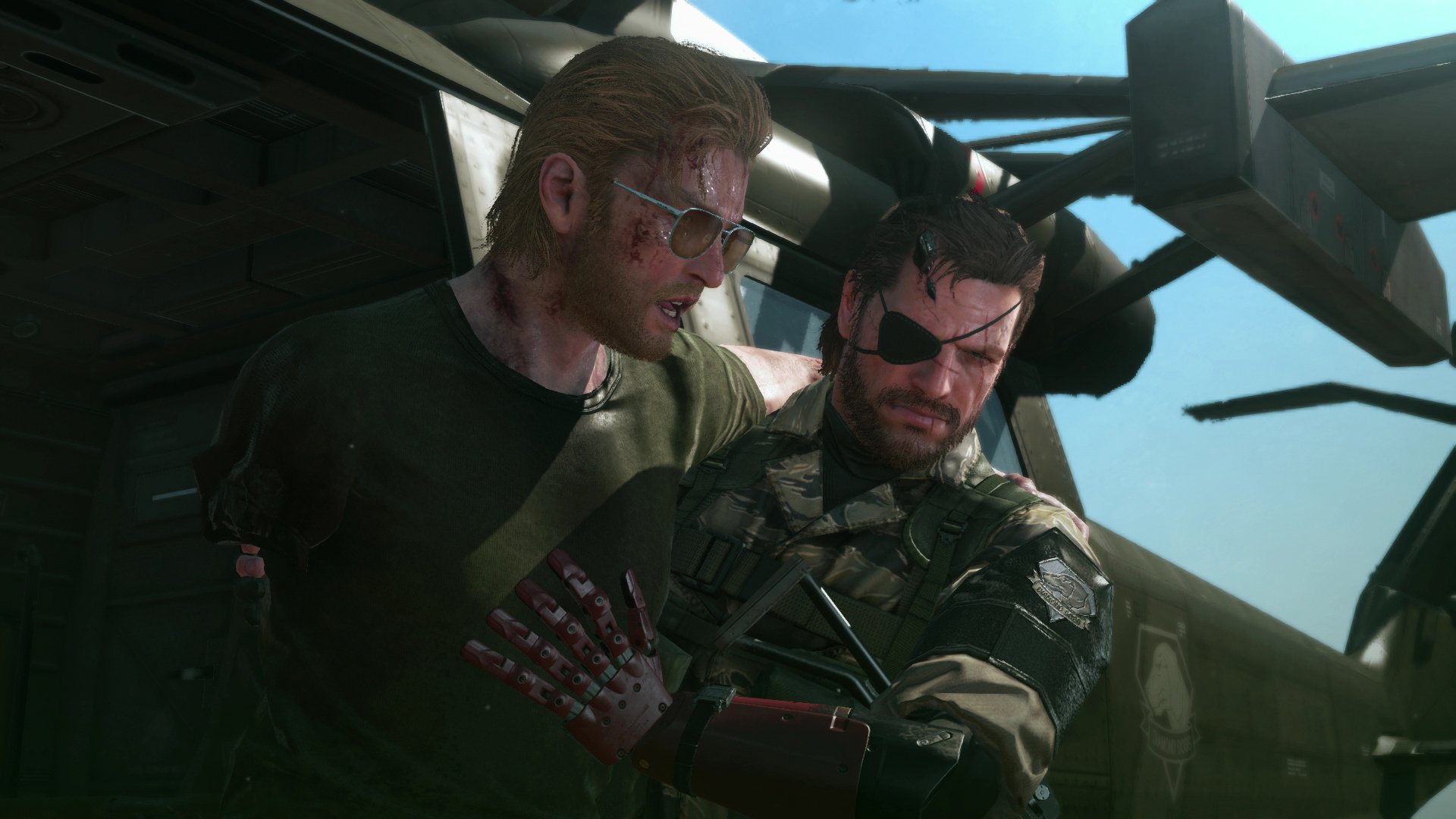 So the point is, it's not that Kojima can't make a game that isn't as fun and enthralling to play like Metal Gear Solid V. It's just that he didn't "want" to with Death Stranding because his vision for Death Stranding was something different.
Dan Dawkins from The Guardian wrote the following in his review of  Death Stranding which will make things clearer.
At times, the act of playing Death Stranding is a test of faith in itself, not only in Hideo Kojima's ability to surprise, but that your efforts will ultimately be rewarded
Death Stranding is a slow burn because it wants to generate a feeling of desolation and desperation in the players, to realize the importance of human connections and society. Trekking along the post-apocalyptic United States is important to realize the sense of solitude that envelope us if we aren't too careful in managing our relationships in the real world.
If the game would have been made in regards to the "convenience" of the majority of its user base, it probably wouldn't have been able to generate the same feeling through its gameplay as it does now. This is also a reason why I believe Death Stranding is the most important game of this generation, believe it or not, and you can read all about it here.
Red Dead Redemption II is another game that had a divisive opinion from its fanbase, mostly when it comes to its gameplay. In Red Dead Redemption II, players have to continuously tap X (on PS4) to make their horse sprint.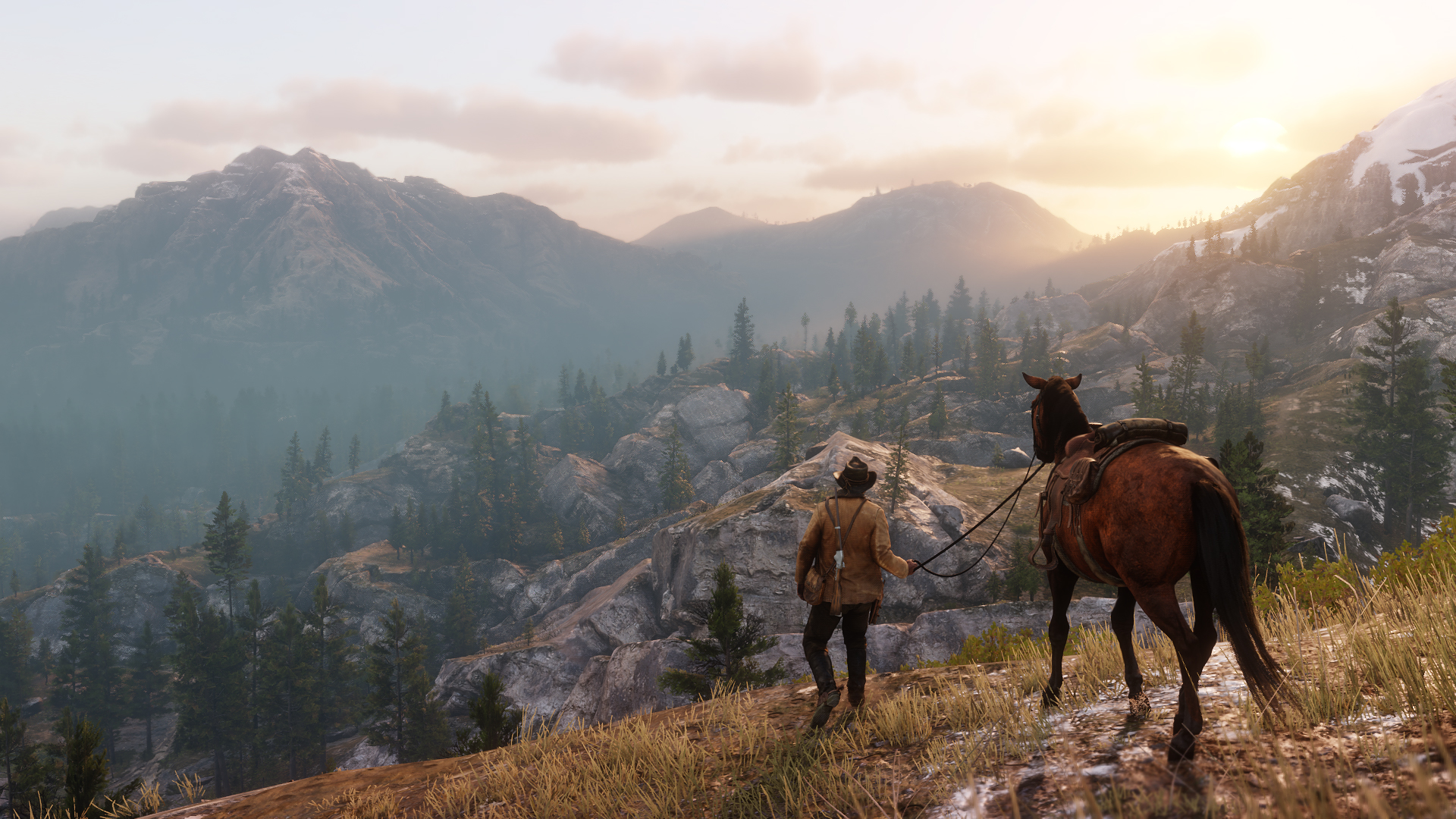 Now, it may seem troublesome because sprinting in games is generally assigned to the button R3 (on PS4) which is definitely easier to control. But in my opinion, Rockstar Games deliberately designed the control scheme in this way so that players don't sprint all the time and just walk slowly and take in every little detail their meticulously crafted world has to offer. They should only use the sprint in case of emergencies. (In which they get no time to look at their surroundings.)
Even looting enemy corpses, or cleaning a gun can seem like a chore to many, but once you realize that Rockstar Games' did that on purpose, that they wanted you to really, really generate the feeling of being a cowboy in that time period in that open world where "you" live in and is not just playing it. Once this clicks, these little details seem immersive rather than inconvenient.
To me, things like these seem intriguing because it forces me to see things through the vision of the developer or the creator. Looking at things from a perspective someone wants you to look is a powerful experience and I truly believe that is what true art is, and yes it's divisive because not everyone is capable of looking at things in a singular, confined way.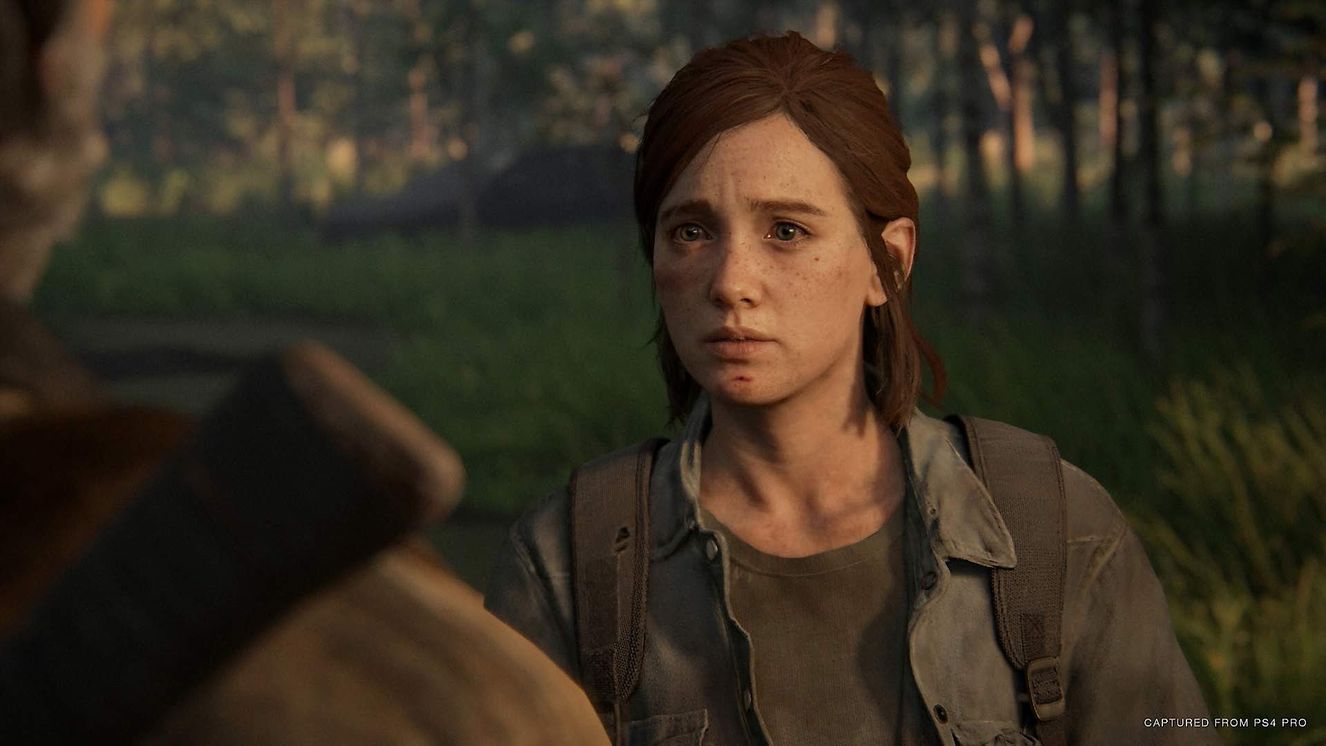 Coming back to The Last Of Us Part II, the game is about the cycle of violence. What that means, yet, I have no idea. I and many others who are patiently waiting for June 19, can only imagine so much. But it's clear that the narrative decisions taken for creating Ellie's character and the fate of the others in this post-apocalyptic world we so dearly love have been taken by a group of people who genuinely care about Ellie's perspective and the people that reside there in that world. It may or may not adhere to its fans depending on how we look at it.
This means that the game may have a split opinion when it drops. But it also means that The Last of Us Part II will be a bold statement through its narrative, characters, and gameplay. One which will generate a specific sense of feeling, if and only if we look at it the way it's meant to be. And for that, Naughty Dog deserves all the love and respect in this world.