In/Spectre anime Season two is a much-anticipated portion of the anime series. After having a fruitful season last year. Season one showed that the series is certainly not a simple shonen series about magic and monsters. Yet, also a tale about love and romance.
With the In/Spectre second two confirmed, it will be exciting to see where Kotok and Kuro's (main characters) relationship will progress. After watching their battle pair status in the first season. The second season brings a great deal to the table. With interesting new characters and a new antagonist coming into play.
放送延期のお知らせ

10月より放送を予定しておりました『虚構推理 Season2』は、諸般の事情により放送を延期させて頂くことになりました。

現在、2023年1月からの放送を予定しております。

何卒ご理解いただきますよう、宜しくお願い申し上げます。

虚構推理2製作委員会https://t.co/RA82xfYLYn

— 「虚構推理」TVアニメ公式【Season2、2023年1月放送!】 (@kyokou_suiri) May 2, 2022
1. In/Spectre Season 2 Release Date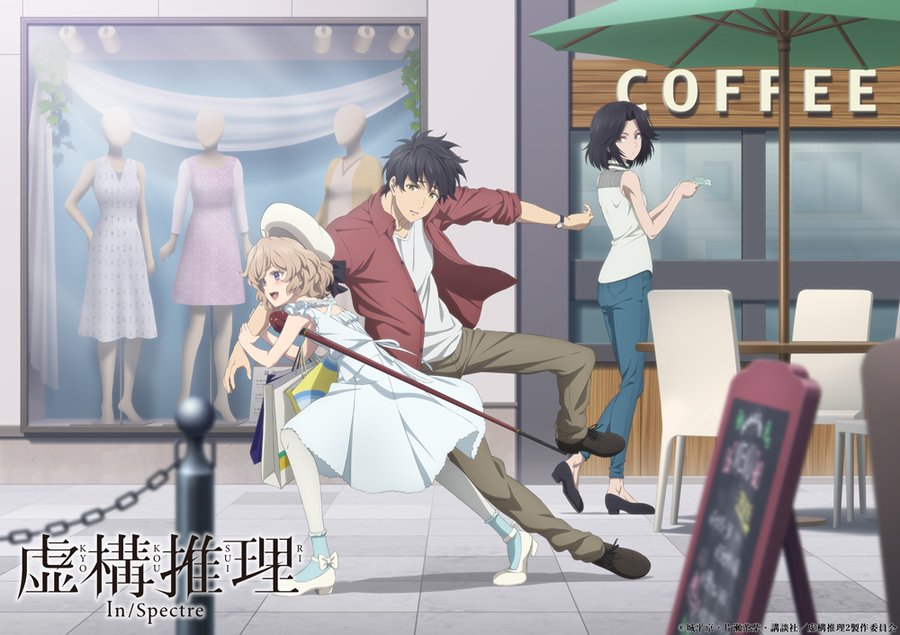 In/Spectre season 2 is scheduled for release in January of 2023. Crunchyroll could stream season 2, as it did with season 1 as Crunchyroll Originals. Season 2 of the anime will most likely have 12 episodes, similar to the first season.
Season 2 didn't broadcast on October 2022, due to "various reasons." More information about the release date is yet to be announced.
2. New Key Visuals of In/Spectre Season Two
Two key visuals for In/Spectre season two anime have been released.
The first key visual shows Kotoko Iwanaga in a wedding dress with a cheerful expression. Kuro in a black-tie holding Kotoko ins his arms like a zombie with those dead eyes.
The second visual uncovers both protagonists with serious expressions. They are encircled by different kinds of yokai alongside books flying in the air.
3. New Teaser/Trailer
Two trailers have been released for the upcoming anime's second season.
A significant first trailer gives a recap of the occasions that occurred in the first season. The trailer proceeds to demonstrate how Kotoko and Kuro's relationship gets deeper as they continue to solve mysteries.
The second trailer shows a few pretty cool moments between Kotoko and Kuro. The suspense background sound gives the energy of what secret is to unfold as the yokai request them for help.
4. Characters for In/Spectre Season Two
The main characters from the first season will be present in the second season as well along with some new characters.
I. Kotori Kobayashi
Kotori Kobayashi is a first-year high school student at Eiei Private High School. She is the only active member of the mystery appreciation club besides the president.
II. Manabu Amachi
Manabu Amachi is a high school student at Eiei Private High School. He is also the president of the mystery appreciation club.
III. Sayoko Morino
Sayoko Morino is a 27-year-old woman. She comes in contact with Kuro and Kotoko on a train. Yuki Onna and Masayuki Muroi, voiced by Aoi Yuki and Makoto Furukawa, respectively, are new characters for the upcoming season 2.
IV. Yuki Onna
A yokai that lives in a certainly mountainous area. She usually wears a kimono to look like "Yuki Onna," but she sometimes wears clothes and walks around human villages pretending to be a person.
V. Masayuki Muroi
A 32-year-old man with a tough look, who has distrusted people. 11 years ago, he was almost killed by his best friend in the snowy mountains when he was accidentally saved by Yuki Onna.
5. Cast and Staff members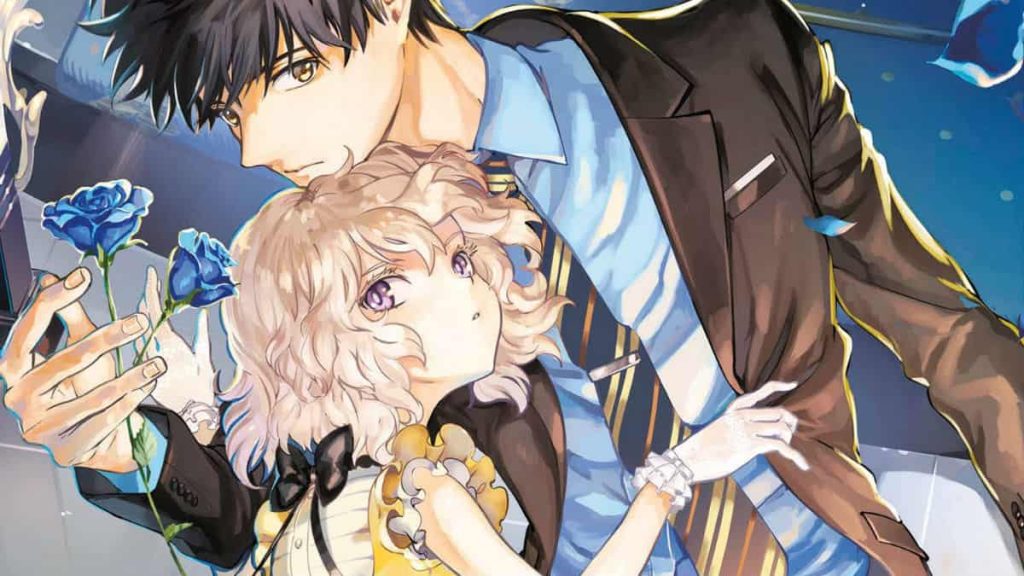 The anime will star the following voice casts:
| | |
| --- | --- |
| Akiji Onogashira | Kotoko Iwanaga |
| Mamoru Miyano | Kuro Sakuragawa |
| Aoi Yuki | snow woman |
| Makoto Furukawa | Masayuki Muroi |
| Mayumi Sako | Rokka Sakuragawa |
And here are the staff members:
| | |
| --- | --- |
| Position | Staff |
| Original Creator | Kyo Shirohira |
| Manga Creator | Katase Chashiba |
| Director | Keiji Goto |
| Series composition | Noboru Takagi |
| Character Design and Chief Animation Director | Kentaro Matsumoto |
| Art Director | Rinko Morokuma |
| Color Design | Natsumi Otsuka |
| Sound Director | Yo Yamada |
| Music | Akihiro Manabe |
6. Possible Plot/Storyline of In/Spectre Season Two
Season two of the anime will adapt the storyline from volume seven onwards of the manga.
Rikka has gone under a rock, hiding, so Kuro and Kotoko find themselves solving a whole variety of supernatural mysteries. They visit an ocean-side traveler town called Totomizu, where thousands of begin washing on the coastline. The main hint is a bizarre wooden doll that the yokai claim is the cause.
In the meantime, Kotoko finds herself sucked into school activities. A high school student named Manabu Amachi manipulates Kotoko towards joining the school's mystery appreciation club, what is his motive in doing so?
A year has passed, and Kotoko and Kuro still have not tracked Rikka down. It turns out Rikka moved into a reasonable apartment which is considered to be cursed. A series of suicides begin occurring in the apartment building, however, can Rikka get away from notice?
Conclusion
That's all we have for today. Have you seen this supernatural anime yet? Do you think season 2 will be any good? Let us know your thoughts and expectations below.
Kondasha depicts the story of In/Spectre as:
"Both touched by spirits called yokai, Kotoko and Kuro have gained unique superhuman powers. But to gain her powers Kotoko has given up an eye and a leg, and Kuro's personal life is in shambles. So when Kotoko suggests they team up to deal with renegades from the spirit world, Kuro doesn't have many other choices, but Kotoko might just have a few ulterior motives…"
---
Also Read: How Suzume no Tojimari just outshined One Piece Red to take the No.1 spot
That's it then folks! make sure to share, and subscribe to our push notifications. Also keep yourself connected to our world of Gaming, News, Cinema, and Anime! You can also follow us on Twitter @spieltimes for the latest PS5 restock and drop. Stay Safe and Happy Gaming!