Mangaka Aka Akasaka, Kaguya-sama's author, retires from being an illustrator in the Manga industry. On November 2nd, Chapter 271 of Kaguya-sama: Love Is War was published. This new chapter is additionally the finale of the manga that initially began in 2015. After this seven-year exertion, mangaka Aka Akasaka made a significant declaration of his retirement as an artist.
That's right, before your panic, it is just a retirement from the art/illustration side of manga creation. Akasaka will keep filling in as a writer for any new series.
『かぐや様は告らせたい』連載終了にあたって。 pic.twitter.com/D3QiQgcjB1

— 赤坂アカ@推しの子アニメ化&かぐや様新作制作決定! (@akasaka_aka) November 3, 2022
Why is Aka Akasaka retiring?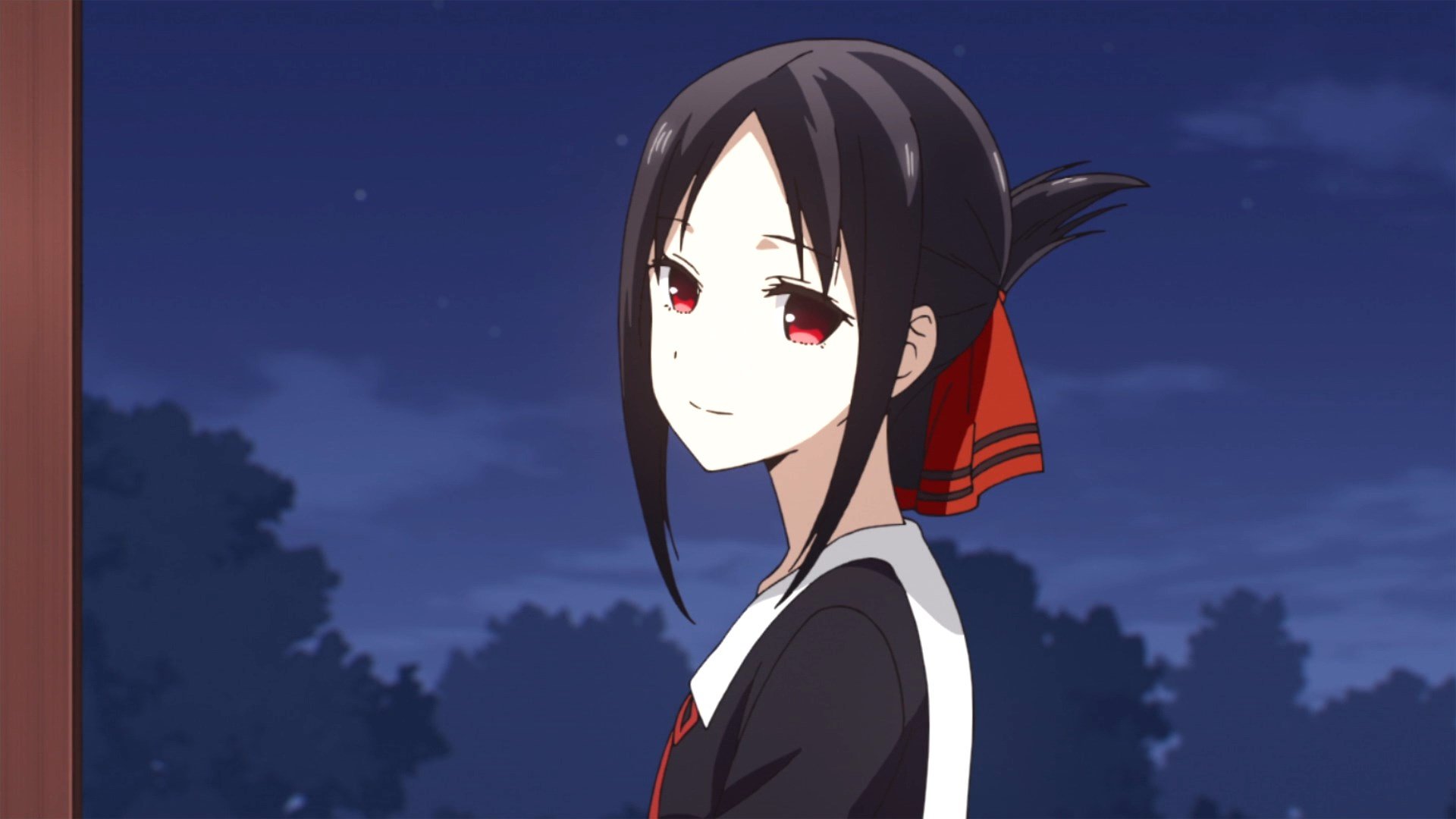 His Tweet roughly translates as:
"Thanks to the support of people, "Kaguya-sama" has been serialized for seven and a half years.
Weekly Serialization didn't go as planned, and many things made me realize how weak I am as a manga artist.
But, because of that, I had a lot of happy memories and I can look back now and wonder if I made the people around me a little happier.
Thank you very much for 7 and a half years."
On Akasaka's future, the author says
As for my future, Akasaka as a manga artist is thinking of retiring after this work.
Even though I'm retiring, I would like to end my activities as a "manga artist who draws" and focus on creating stories from now on, so I would like to continue working as an original author.
As for painting, I intend to continue it loosely as a hobby.
In the end,
Even though it's over, there is a big foreshadowing left for Kaguya-sama. We are working hard to bring this to you in the best possible way. I will try not to make it a meandering story, so, I'd be happy if you could take your time and look forward to it.
And G3 Ida-sensei.
Thank you for running alongside me for four long years. He has been reassuring and encouraging. I hope you will support him in future endeavors, as he is a very talented person. So, that's the complete end of the manga "Kaguya-sama". I'm truly thankful to everyone. "
Akasaka was not fit for an industrial schedule
It seems Akasaka couldn't deal with the rushed daily schedule of a manga artist whose work gets serialized week by week. Fulfilling time constraints and all that pressure was a lot for him, in this way, he has now chosen to be a story-writing mangaka.
He likewise said thanks to G3 Ida, who upheld him in drawing Kaguya-sama and requested that his fans support Ida-sensei in his future ventures.
Is there any hint for a new project?
In the above tweet, he claims to have abandoned something in Kaguya-sama that he is at present chipping away at. For all we know, this could mean an epilogue light novel. He also describes that he is more centered around writing stories now and will not be doing any official illustrations for any manga.
Author AKA AKASAKA announces RETIREMENT as a Manga Artist

Further tells that he would like to focus on creating stories & just remain as an original author pic.twitter.com/GzBo8GZZKS

— Shonenleaks (@shonenleaks) November 3, 2022
More about Aka Akasaka
Akasaka Also began his manga career in 2011 when the first manga named "Sayonara Piano Sonata" began airing. In which he filled in as an artist. What put him on the map was being the author of his unique work "Kaguya-sama: Love is War" which began in 2015 and stays one of the most amazing Rom-Com manga ever. Kaguya-sama: Love is War ended on 2nd November 2022 with its chapter no. 281.
It has also some anime adaptations and live-action adaptations coming.
What is he working on currently?
Currently, he is working on the "Oshi no Ko" manga series as a creator with the manga being illustrated by Yokoyari Mengo (popular for outlining the manga series "Scum's Wish").
Kaguya sama pointing at Oshi no ko for the role of next peak manga pic.twitter.com/7294AiaGx3

— 💀Thonytweets random stuff⌛🏆🐔☄️ (@Thonytweets) October 29, 2022
Conclusion
Fans are not sure if Oshi no Ko manga is getting an anime adaptation or not. And we know very little as to where the anime currently is in terms of production. With respect to the studio behind the movement, it is affirmed that Studio Doga Kobo will vivify!
Here's the official synopsis of the manga, by Manga Plus:
"In the world of showbiz, lies are weapons." Goro works as an OB-GYN in the countryside, a life far removed from the entertainment industry. Meanwhile, his favorite idol, Ai Hoshino, has begun her climb to stardom. The two meet in the "worst possible way," setting the gears of fate in motion! The amazing Aka Akasaka and Mengo Yokoyari team up to depict the world of showbiz from a completely new perspective in this shocking series!"
---
Also Read Mob Psycho 100 Theory: Dimple is being controlled by the Divine Tree
That's it then folks! make sure to share, and subscribe to our push notifications. Also keep yourself connected to our world of Gaming, News, Cinema, and Anime! You can also follow us on Twitter @spieltimes for the latest PS5 restock and drop. Stay Safe and Happy Gaming!