The TV adaptation of Me & Roboco (Boku to Roboko) manga will air on December 4, 2022! The official website of Me & Roboco anime revealed a new trailer on Nov 13, 2022. The trailer previews the theme song of the upcoming anime as well as revealed the voice of the main characters.
The anime will be a TV show with five-minute episodes. Broadcasting will happen on TV Tokyo and other channels at 24:30 (Dec 5, at 00:30 hrs).
みんなお待たせ~
待望のアニメPVを初解禁😎🤞💖

ロボコ役はなんと❣️❣️
チョコレートプラネットの松尾駿さんに大決定😇💖💖

テーマソングはGANG PARADEが歌う
「lol」(エルオーエル)に決定🤩✨#アニメになって可愛いさ10割増し #当社比#じっちゃけ覇権 #12月4日放送開始#ロボコアニメ pic.twitter.com/7N1qbvJOxj

— 平ロボコ【僕とロボコ公式】🦵 (@roboco_hizanapa) November 13, 2022
Me & Roboco Anime
The announcement of the anime was first made in the 26th Issue of Shueisha's Weekly Shonen Jump magazine. Me & Roboco is set in a world where most families own a cute robot maid.
The manga's plot spins around a normal elementary school kid named Bondo who hopes for a robot maid as well. However, the robot maid he winds up getting is everything except normal, and not what he was expecting.
The manga was first sent off in Weekly Shonen Jump in July 2020. Shueisha published the tenth compiled volume on October 4. Viz Media released the fifth compiled volume on October 25.
The trailer also revealed the theme song of Me & Roboco anime. "lol" done by the Japanese band group GANG PARADE.
What will be the plot of the anime?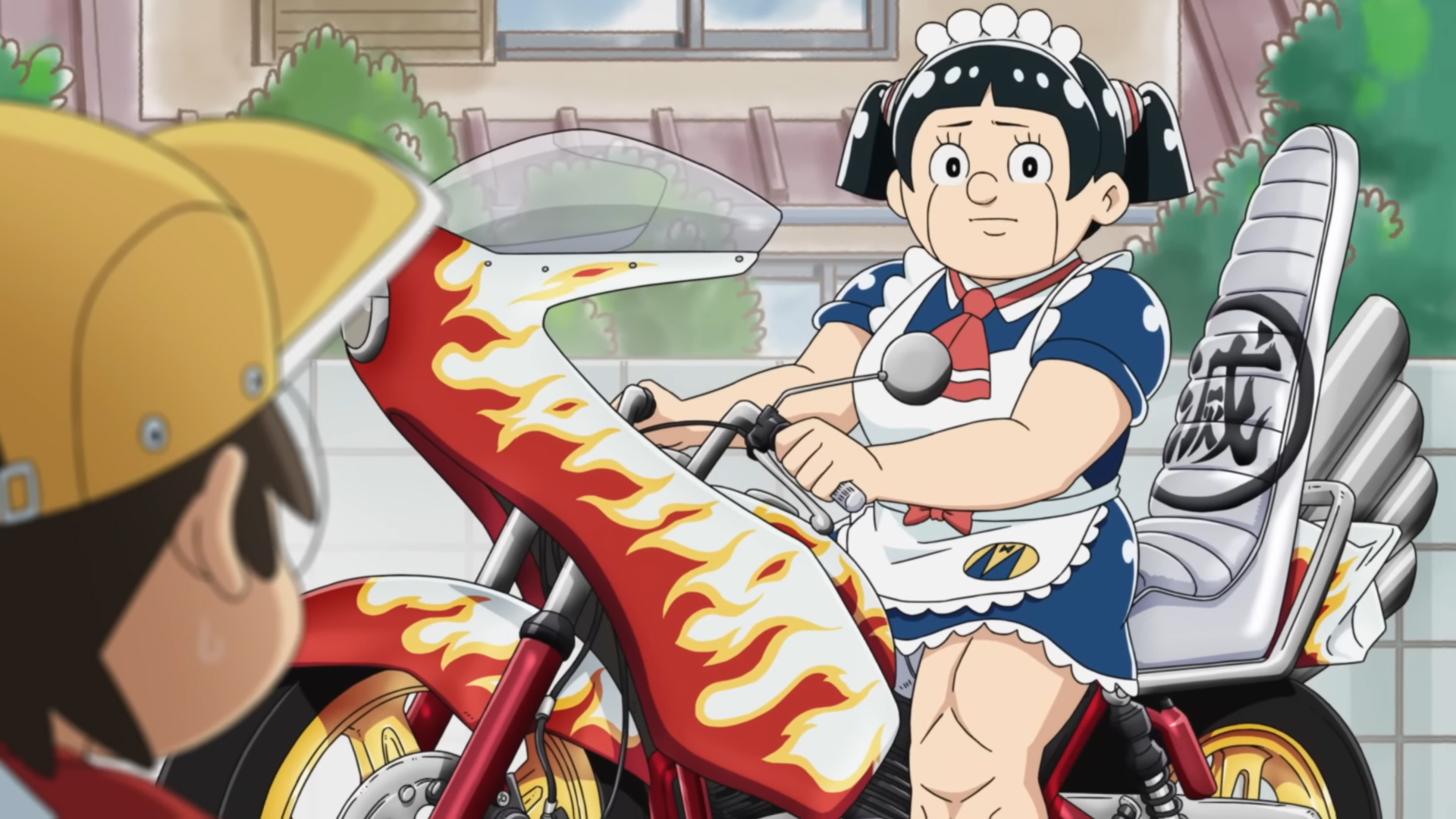 The story of Me & Roboco anime is expected to be the same as the manga. As said earlier, protagonist Bondo Taira wishes to own a personal robot. And after a lot of convincing, his mother finally agreed to get one. And her name is
Roboco turned out to be one of the most clumsy and hardwired maids ever to be made.
Anyway, does this maid make the kid's life easy, or does it complicate it further? The anime will give away all the answers.
This ensures the many adventures of Bondo accompanied by his outlandishly solid and emotional A.I. maid.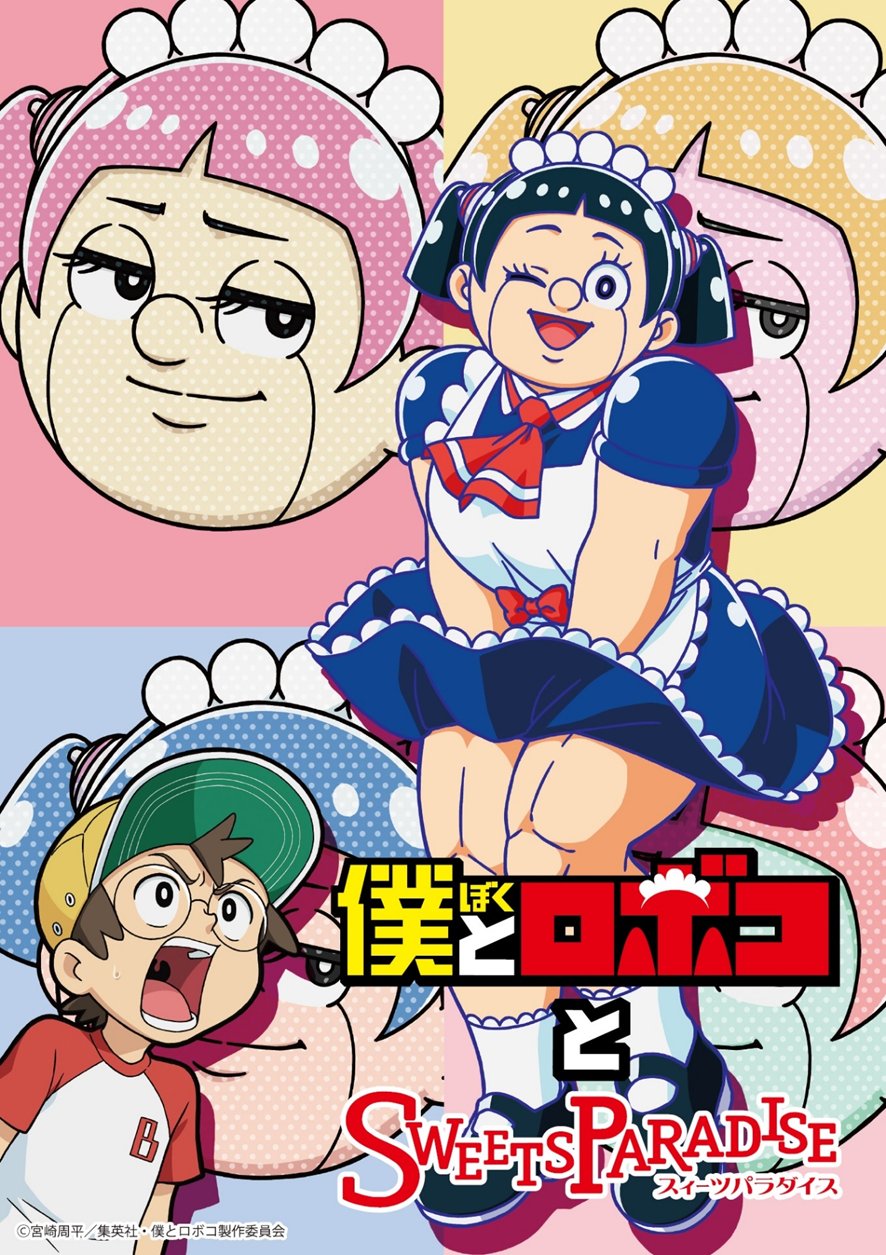 Cast members and Anime staff
Me & Roboco's cast has been revealed, featuring a cast of presently seven characters, and the appropriately hilarious casting of Shun Matsuo as Roboco! The anime will star:
| | |
| --- | --- |
| Shun Matsuo | Roboco |
| Minami Tsuda | Bondo Taira |
| Ryotaru Okiayu | Gachi Gorilla |
| Shunsuke Takeuchi | Motsuo Kaneo |
| M.A.O  | Madoka |
| Sae Hiratsuka | Meiko |
| Kotono Mitsuishi | Bondo's Mother |
The series is being produced and animated by Studio Gallop with Akitaro Daichi as the director. With composition writer as Sayuro Ooba and character designer Yuko Ebara. The remaining staff are:
Original Creator: Shuhei Miyazaki
Assistant Director: Michihiro Sato
Art Director: Manami Koyama
Sound Director: Kazuya Tanaka
Director of Photography: Rena Tanimoto
Color Design: Ayami Minowa
Editing: Masafumi Kajino
Prop Design: Yoshihiro Sato
2部 宜しくね〜!!!

(こちらはロボコ記念ツインテールです❤️‍🔥🙏🏻🦵) pic.twitter.com/HQ3GEbBGbP

— 月ノウサギ (@TSUKIUSA_GANG) November 13, 2022
Conclusion
Me & Roboco can also be read on the Shonen Jump+ and MANGA Plus apps respectively. Viz Media releases the series in English for North America. It describes the manga as:
"In a world where most families own a cute maid robot, average elementary kid Bondo hopes for one of his own. But the robot who shows up is anything but average! Meet Roboco—the wackiest, most powerful maid imaginable!"
---
Also Read: Kazuya Kinoshita: The most hated Rom-Com Protagonist
Make sure you subscribe to our push notifications. Stay posted and never miss an update from the world of video games, cinema, and sports. You can also follow us on Twitter @spieltimes for the latest PS5 restock and drop. Until next time, Stay Safe and Happy Gaming!