Alice in Wonderland is one of the most influential stories in anime, manga, and Japan. It pop-ups from straight adaptations to completely reimagined ones. Some make direct references to it or have characters named Alice, specifically in reference to the class book series. Below, we have tried to gather Top 6 Anime and Mangas like Alice in Wonderland for you.
Even outside of anime/manga, its influence in Japan via "Alice Fantasy Restaurants" offering tea party-themed dishes and very cool decor found in several locations in Tokyo.
History & Story of Alice in Wonderland
In 1899, the first Japanese edition of an Alice novel is published as "Kagami Sekai?". A translation of Through the Looking-Glass rather than the first book. Alice in Wonderland was first published in Japanese in 1910, a heavily adopted adaptation bearing the title "Ai-chan no Yume Monogatari".
With dozens of translations since then, the huge amount of wordplay in the novel makes it particularly challenging for translators. Editions have been published with famous artists providing re-imagined visuals.
A young girl named Alice follows a White Rabbit into a hole, only to find herself in Wonderland. There she meets many interesting characters, including the mysterious Cheshire Cat and terrible Queen of Hearts.
Thematic Elements in Alice in Wonderland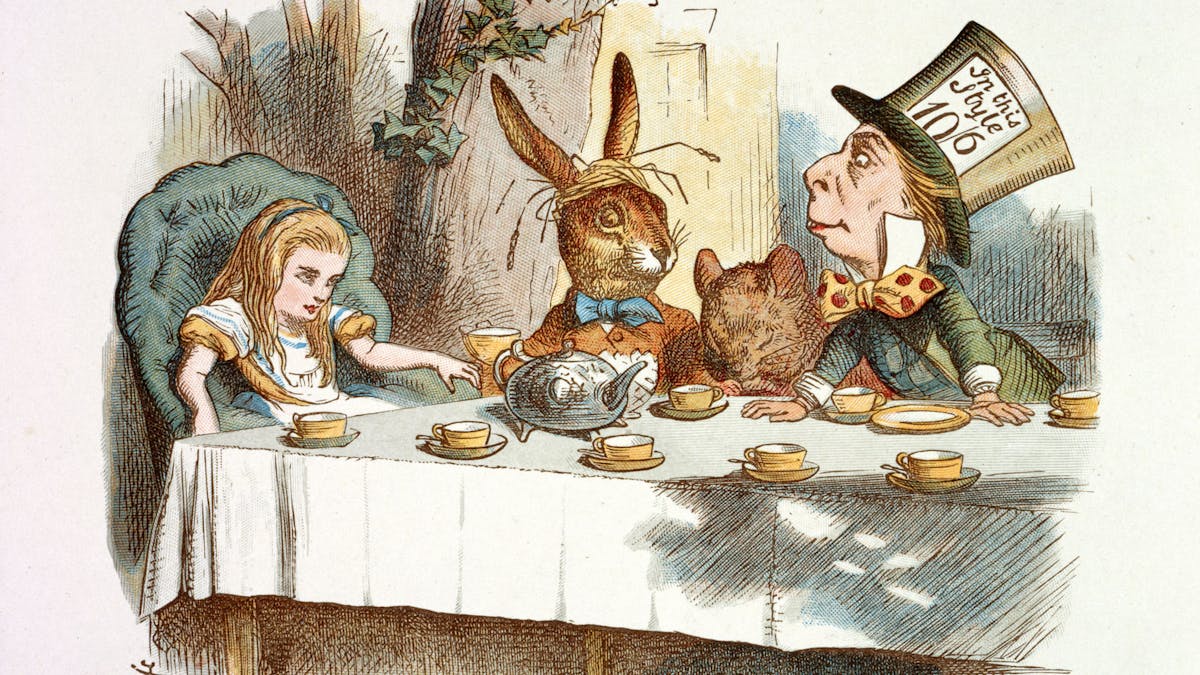 There are a lot of themes from this story that are loved, used, and reused in anime and beyond. Some worth exploring in-depth but this will only list some of them, being an inexhaustive, shallow alive:
A teenage girl in a frilly, Victorian dress.
Talking, yokai-like cute or foreboding animals.
Trippy, surrealist imagery.
British-style tea parties.
In addition to the excessively loved Disney animated adaptations, makes for some cultural propagators. Now, let's head to our list of Top 6 anime and mangas like Alice in Wonderland.
Animanga Representation
These anime are heavily or loosely influenced by Lweis Carroll's publication Alice's Adventure in Wonder, or its sequel Through the Looking-Glass. They range between true adaptations, alternate versions, parodies, or stories that place in a new setting that heavily mimics or alludes to Alice's journey.
1. Fushigi no Kuno no Alice Anime
In our list of Top 6 animes and mangas like Alice in Wonderland, we have a relatively straight adaptation. The series is generally overshadowed by the success of Disney's 1951 feature film version of the story.
However, the anime series was quite popular in various European countries.
The series was also dubbed into Hindi by the National Film Development Board of India and telecast on Doordarshan in the early 1990s.
2. Pandora Hearts Anime
This is a completely reimagined adaptation. Throughout the history of Pandora Hearts, numerous similarities between it and Alice in Wonderland series have been made. From plot elements to chapter titles and character similarities.
3. Alice in Borderland Manga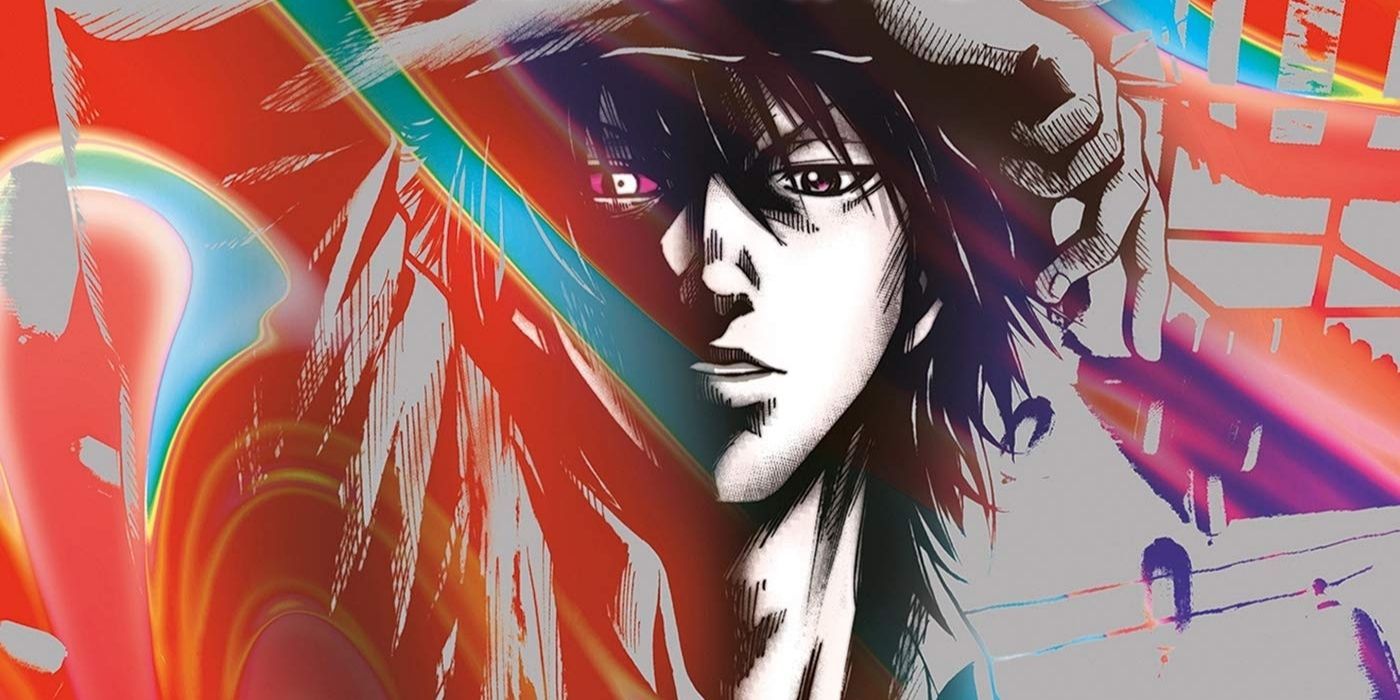 Imawa no Kuni no Alice is another adaptation with a very obvious plot reference. Ranging from the very title of the anime or manga to the characters (in name and personality) and several other themes and implementations. Arisu (Alice), Chishiya (Chishire Cat), terrible Queen of Hearts, etc
3. Bibliomania Manga
A reconstruction of Alice in Wonderland as an inventive, dark fantasy. Young Alice wakes up in a room in a mysterious mansion. Habi, who is the master of the mansion, warns Alice not to leave the room, as doing so will cause her body to rot.
Alice goes against the warning and walks through various rooms while enduring pain in search of a way out of the mansion.
4. Alice in Murderland Manga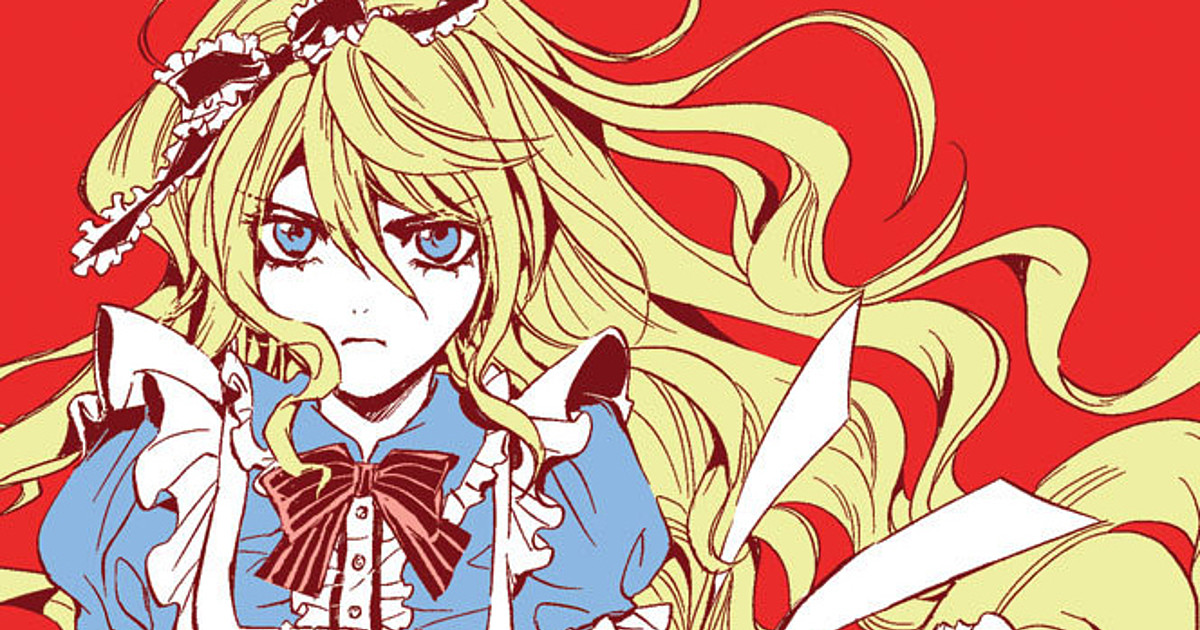 Similar to Alice in Borderlands, both draw inspiration from Wonderland with themes of murderous games in addition to "The Mad Tea Party" elite members present in this. One of the quotes the anime holds is: "Starting now, everyone will each other. The person left alive will become the head of the family."
5. Alice & Zouroku Anime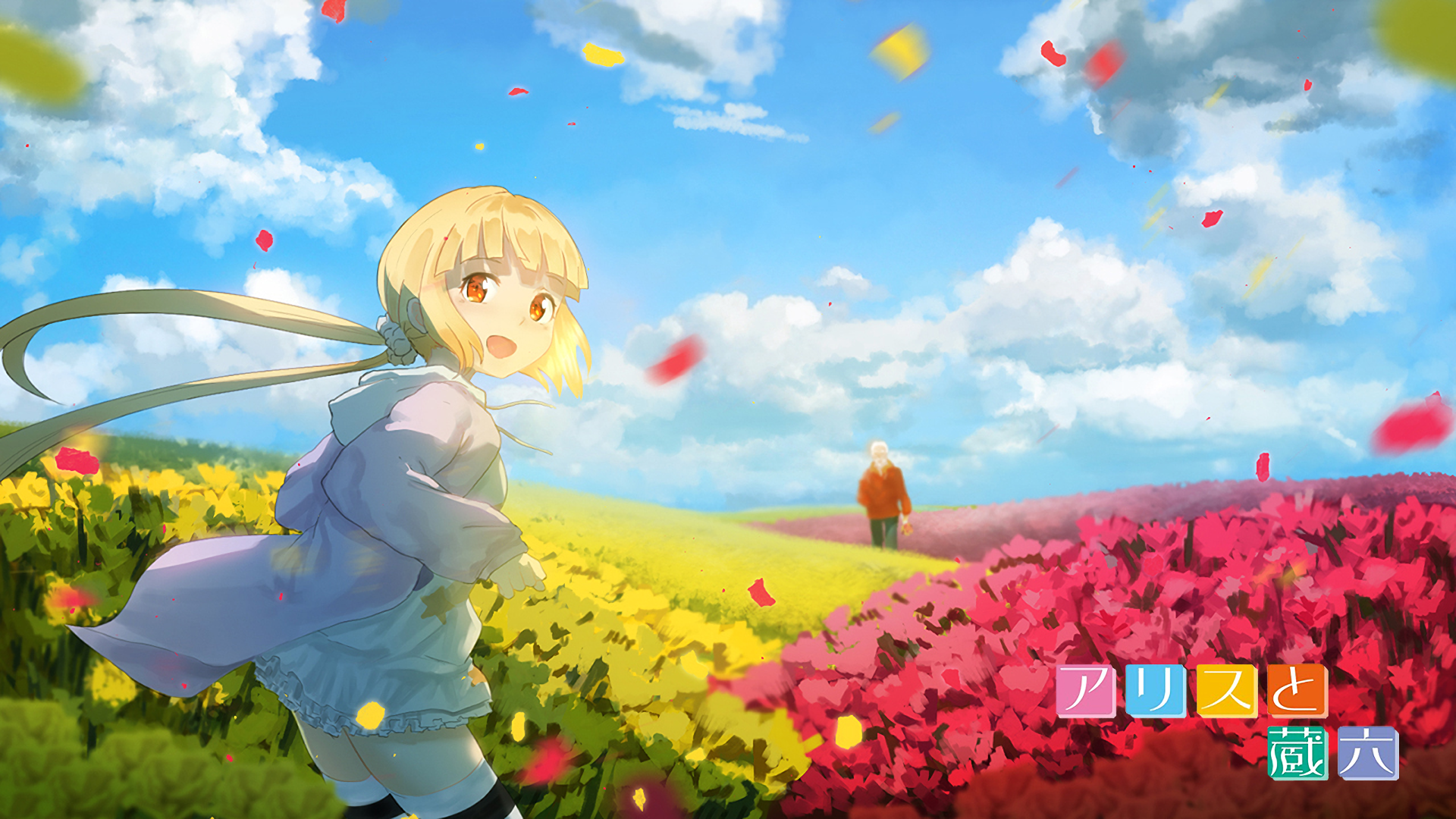 Another anime and manga with several bits of Alice in Wonderland elements incorporated. A group of young girls possesses a mysterious power known as "Alice's Dream," which gives them the ability to turn their thoughts into reality.
6. Rozen Maiden Anime
This story involves a game called the 'Alice game". Most of them take place in another dimension, which strongly leans on Alice in Wonderland for inspiration, complete with an enigmatic white rabbit.
Conclusion
This was our Top 6 Anime and Mangas like Alice in Wonderland. Anime ranging from Serial Experiments Lain to Please Save My Earth has characters named Alice, specifically in reference to the class book series. Other shows like Code Geass makes direct reference.
The book's early availability in Japanese might have made it a perfect entry point as the country opened up to the outside world. And started becoming intrigued by fancy European things. Being an easy reference point for Western things.
Japan's very love of frilly Victorian dresses and other fancy British things may have ever come from Alice….. or not.
What other Wonderland-inspired anime or manga have you experienced? Share your thoughts in the comments.
---
Also Read: TikTok: What is the Beyonce dance challenge?
Make sure you subscribe to our push-notifications and never miss an update from the world of video games, cinema, and sports. You can also follow us on Twitter @spieltimes for the latest PS5 restock and drop. Stay Safe and Happy Gaming!