Most Naruto fans suffer from severe post-series depression after finishing Shippuden and, in order to cope, start watching Boruto. Unfortunately, within the first ten episodes, it becomes apparent that Boruto may not live up to the high expectations Naruto set. While it's heartwarming to see our favorite characters as adults, the truth remains that watching a good chunk of Boruto feels like a bit of a chore. It just doesn't have that same spark we fell in love with before.
The memorable characters, emotionally charged storylines, and breathtaking battles that defined Naruto go missing, and we're left to wonder, when does Buroto get good?
Is there a point where the show redeems itself, delivering the same excitement we so desperately crave? And most importantly, can we skip straight to the good parts or do we have to endure it all?
When Does Boruto Get Good?
The answer to this question may vary depending on who you ask, but most people agree that Boruto starts to pick up its pace and improve around Episode 50, during the Chuunin Exam Arc.
It is during this arc that Boruto begins to find some of the emotional gravity it had been lacking, allowing viewers to finally understand the dynamic between Naruto and Boruto.
And let's not forget the added bonus of adult Naruto and Sasuke fighting side by side. The exhilaration of their combat alone makes up for everything Baruto did wrong in the beginning.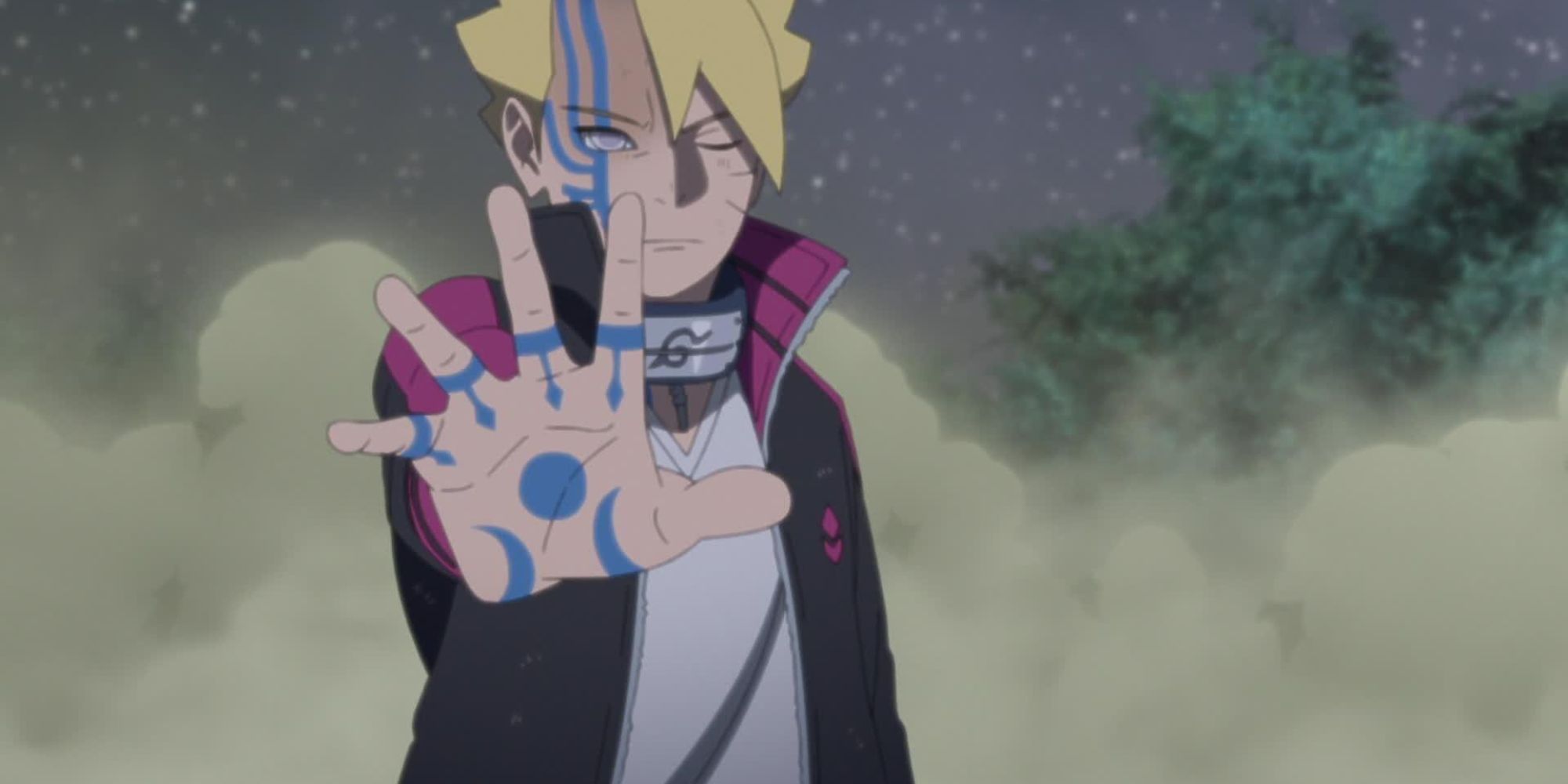 Though, full disclaimer, Boruto struggles to maintain the same level of excitement in the subsequent arcs. Soon after the Chuunin Exam Arc, the show drops a few fillers and backstory arcs that bring back that familiar dull atmosphere. We also have to sit through and watch as the creators nerf Naruto's original cast to help the new cast shine. It's understandable why they did that, but it doesn't make it any better.
It isn't until the Munija Bandits Arc (which takes place around episode 157) that the show manages to regain some of its momenta.
When does Boruto really start getting good?
Now, it's worth mentioning that not everyone agrees on the exact moment when Boruto truly shines. Some fans seemed to have really enjoyed the Steam Ninja Scrolls Arc, while others felt that Mitsuki's Solo Arc (Episode 71) provided a much-needed backstory for the character.
Ultimately, it's up to each individual to decide whether they want to experience every arc between the Chuunin Exam Arc and the Munija Bandits Arc or opt to skip ahead. However, for those just starting Boruto, it's good to keep in mind that the series truly starts to hit its stride after episode 50.
Should you skip Arcs In Boruto: Naruto Next Generations?
If you find yourself wondering whether it's possible to skip arcs in
Boruto
, the answer is a
resounding yes
. While skipping arcs may mean missing out on some details, the show provides enough clues and context to keep you in the loop.
In fact, it's actually recommended to skip the first 5-6 arcs altogether. These initial arcs are often regarded as lackluster and can make it difficult to continue watching the show. You can also skip all of Boruto's filler episodes without hesitation and start watching when it gets good.
There are a few non-filler arcs you can skip as well! Though these are canon to the show, they don't provide enough developments/details that you might consider essential to the plot.
Arcs that you can skip in the Anime
"When does boruto get good?" pic.twitter.com/9X8OmxDjLA

— Tsar 👑🐐 (@TsarForReal) October 27, 2022
For instance, you can skip the Mitsuki arc nestled between the Chuunin Exam Arc and the Kara Actuation Arc without missing out on significant plot developments. And if the thought of skipping still bothers you, you can always read episode summaries to quickly catch up on any essential details. This way, you can save time while still keeping yourself informed.
Remember, skipping arcs may feel like a crime, but it allows you to focus on the more impactful and engaging storylines while avoiding any potential lulls that might turn you away from the show altogether.
So, if you're looking to dive into the heart of the action, rest assured that you can skip certain arcs in Boruto without major consequences. Free yourself from the dull moments and savor the exciting adventures that lie ahead!